And why beholdest thou the mote that is in the Jude's eye,
but considerest not the beam that is in thine own eye?
What I said in the previous entry has left me so upset this morning that I have been going around and around in the dining room outside my library that can barely be seen in this photo.
At this time members of my family went to the christening of one of my white cousins who, instead of getting married and reproducing as God intended, adapted a completely Indian baby. The father of that cousin, whiter than me, is one of the most conservatives of the family. But here conservative Catholicism is completely blind to issues of race.
Latin America is gone, but in my desperate pacing in the dining room for what happens in England, I thought that the monocausalists were, in part, responsible for the problem, including a regular commenter of this site (see here), who cannot even see that all the native English who are now cheering the ape wedding are guilty of high treason.
I would define strict monocausalism as the doctrine that preaches on the Internet that Jews are one hundred percent responsible for the Aryan decline, and the latter completely innocent.
It's a psychotic doctrine, which can only end up in lots of internet sites (see my recent entry that links them all) whining and whining about the latest villainy the Juden did—not daring to move a finger to settle accounts.
On the other hand, for bicausalists like me, who blame the Aryan more for their sins (having embraced the Christian ethics and worshiping Mammon), rather than whining as girls, the natural thing would be to do something. And if direct action is a little premature this very day, as we are broke, at least prepare for war in a legal way. (For example, working hard to save precious metals that will give us more than a thousand percent of purchasing power after the dollar crashes; money to buy guns.)
But the monos don't do any of that. They just bawl and bawl. By believing that the Jews are responsible for each and every one of our evils, instead of seeing the beam in their own eyes, they just bawl through the length and breadth of the internet because these poor whites are completely innocent!
I'll be honest: I can no longer read The Daily Stormer and other online newspapers because, after a few months, complaining without doing anything sickens the hell out of me. There are things that cannot be discussed on the internet. Wouldn't it be good to come together to a place to discuss what we are going to do when the system pops? Why don't you visit Mexico City as tourists: here there's is zero antifa because all Iberian whites that remain are castrated. They're like my cuck relative. What's the point of continuing to complain if you do nothing?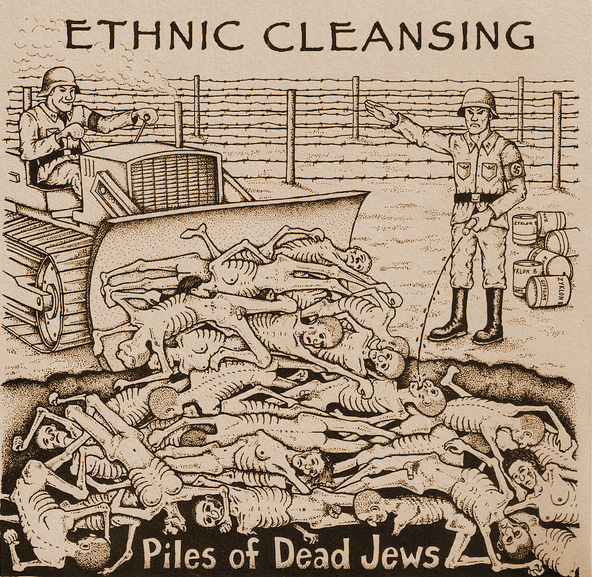 If white nationalists abandoned their monocausalism to convert to the true religion, Hitlerism, what happened in England and many other places would not hurt us so much. It is obvious that our enemies are going to suffer, and suffer a lot in the not too distant future.
That would boost our morale…