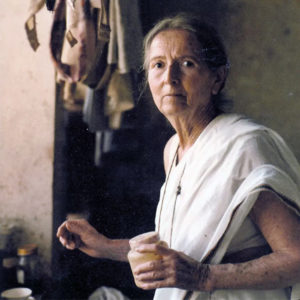 Man, once an integral part of Nature, and sometimes its crowning glory, has become the executioner of all beauty, the enemy of the universal mother, the cancer of the planet. Even the superior races no longer create symbols. They have replaced, or are increasingly replacing, temples and cathedrals with factories and medical research centres. And they decorate their public squares with caricatures made of cement or wire.
The music that their young people like, the music that they let blare out of their transistors all day long as a background for all their activities, all their speeches, all their remaining thoughts, is a bad imitation of Negro music.
Perhaps the last great collective Aryan creation in the West was that of the German Third Reich, with the architects of the new Chancellery and the Nuremberg Stadium; the sculptors Arno Brecker and Kolbe, and the interpreters of Wagner; in particular, the extraordinary conductor Fürtwangler. It was the result of a prodigious upsurge of the whole of Germany under the inspiration of the supreme artist, Adolf Hitler, against the tide of world decadence.
This momentum was abruptly interrupted, after only six years, by England's declaration of war on Germany.