Eight years ago I published an entry here under the title 'Solitude', in which I quoted some passages from Nietzsche's poetic prose and then commented on them. I would like to recite some of those quotes and comment on them again, but from a more mature perspective.
Now Zarathustra looked at the people and he was amazed. Then he spoke thus: 'Mankind is a rope fastened between animal and Overman – a rope over an abyss. What is great about human beings is that they are a bridge and not a purpose: what is lovable about human beings is that they are a crossing over and a going under'.
The lovely thing about white nationalists is that they are a crossing over and a sinking, indeed. But they don't yet go under completely into the river so the nymph helps them finish crossing it.
'I love the great despisers, because they are the great venerators and arrows of longing for the other shore. I love those who do not first seek behind the stars for a reason to go under and be a sacrifice, who instead sacrifice themselves for the earth, so that the earth may one day become the Overman's. I love the one who lives in order to know, and who wants to know so that one day the Overman may live. And so he wants his sinking in his sunset'.
If anyone has read the central book of my Hojas Susurrantes, that dream I had as a child with an impressive celestial ship in the shape of a pencil and my family in the foreground in a bucolic environment, and how as a child I wanted to be in the big rocket that I saw on the horizon more than on that beautiful field day, you should know that a few years ago I transvalued my childhood values and realised that we must be faithful to the Earth since it is through self-knowledge that one can truly know the universe and become the overman.
'I want to teach humans the meaning of their being, which is the Overman, the lightning from the dark cloud "human being".'
Racialists are a dark cloud that could give birth to lightning bolts that would split history in twain (Savitri's Kalki), but they still don't give birth to them.
'It dawned on me: I need companions, and living ones – not dead companions and corpses that I carry with me wherever I want'.
My river nymph died in 1982. Where is there someone like her on the other side of the river? It bothers me to deal only with the ghost of a person dead and cremated long ago because today's racialists don't dare to cross her psychological Rubicon.
'It dawned on me: let Zarathustra speak not to the people, but instead to companions!'
I realised for a long time that going to the racial right forums to try to invite them to the other side is a fool's errand.
'Look at the good and the just! Whom do they hate most? The one who breaks their tablets of values, the breaker, the lawbreaker – but he is the creative one'.
They hate the hero of the Second World War, who tore up their cherished tablets of Judeo-Christian law. Once you break those tablets you realise not only that the majority of humans have no value, but that they are ranked negatively in the eyes of the overman.
'Companions the creative one seeks and not corpses, nor herds and believers. Fellow creators the creative one seeks, who will write new values on new tablets'.

'I do not want to even speak again with the people – for the last time have I spoken to a dead person'.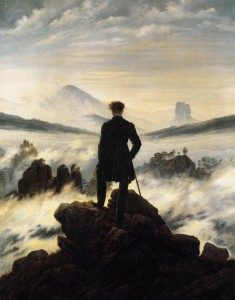 Below are some excerpts from Robert Pippin's introduction to Nietzsche's book.
As noted, the problem Zarathustra confronts seems to be a failure of desire; nobody wants what he is offering, and they seem to want very little other than a rather bovine version of happiness.
For example, those who belong to the racial right aren't revolutionaries in spirit but de facto conservatives (neo-normies).
It is that sort of failure that proves particularly difficult to address, and that cannot be corrected by thinking up a 'better argument' against such a failure.

The events that are narrated are also clearly tied to the question of what it means for Zarathustra to have a teaching, to try to impart it to an audience suffering in this unusual way, suffering from complacency or dead desire. Only at the very beginning, in the Prologue, does he try to 'lecture publicly', one might say, and this is a pretty unambiguous failure.

The reminder of the Prologue appears to indicate that Zarathustra himself had portrayed his own teaching in a comically inadequate way, preaching to the multitudes as if people could simply begin to overcome themselves by some revolutionary act of will…

He had shifted from marketplace preaching to conversations with disciples in Part I, and at the end of that Part I he decides to forgo even that and to go back to his cave alone.
As to the latter, I think I should no longer tweet on X (if anyone wants to ask me why, do so in the comments section).