Source: here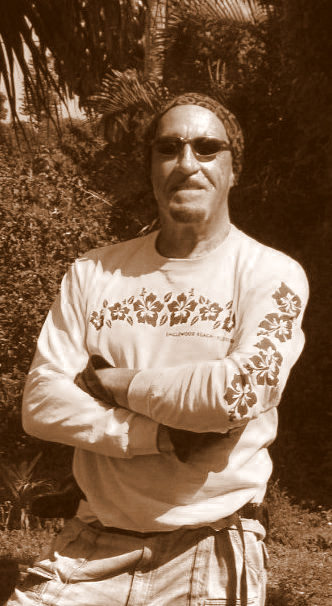 The following interview, done in June 2015, is with author Thomas Goodrich. While Goodrich has written over a dozen books, his book Hellstorm has proven to be the most popular and life-changing.
Life-changing, not only for him as an author, but for anyone reading this painful and shocking book. You won't soon forget it, and nothing you will ever read will compare to the evil and horrors contained in this book.
After reading what America and its allies—the 'good guys', did to the Germans during and after the end of WW2 you will surely realise the scale in which we have been lied to. As you will read in the interview, this book's purely historical information is so feared by those in power that it got the author black-listed for writing it.
Hellstorm is a brutally honest book. It lies about, censors, or hides nothing. It is a picture of hell on earth. Of monsters hiding in human skin and their agonised victims.
When you realise the truth about what the Allies did to Germany you will certainly question everything you've been taught. We personally have an immense amount of respect for Thomas Goodrich for choosing truth over personal career and monetary gain. Such people are, regretfully, very rare in today's twisted, money-worshipping world.
As Thomas says in the interview, the information was already out there. Out there, waiting for the day when people would finally be ready, or even give a shit about, the terrible truth of WW2.
It just took someone as selfless and courageous as Thomas Goodrich to bring it to the world.
Question: First off, could you please tell us a little about yourself; your background, education etc.?
Tom: Born in Kansas as Michael Thomas Schoenlein, I was adopted at age five. I spent my first years on my grandma's farm in Missouri, then moved to Kansas. My biological dad was a professional musician, alcoholic and drug addict. About the age of 8-11, I was raped and sodomised on a daily basis. Other than that, I led a fairly normal childhood. After the military, I graduated from Washburn University in Kansas with a degree in history.
Question: What got you interested in the history of WW2?
Tom: TV was filled with war movies in the 1950's and 60's. Never really knowing why, I always sided with the Germans. Maybe it had to do with such a small nation, relatively speaking, taking on the world and almost succeeding. Or maybe it had to do with so much hate directed at Germany; that seemed suspicious, even to a kid. I remember a coach-parading-as-a-teacher once upbraiding the entire high school I attended because some bored and anonymous student had carved a swastika into a desk top. Judging by the deathly seriousness on the coach's and other teachers' faces as they tried to root out this closet 'Nazi' and this deadly challenge to American freedom and sports watching, one might have thought the devil himself had been set loose in the hallways. To even an undeveloped mind, such serious looks and words and fuss among adults at the very least created curiosity and interest, thereby having the opposite effect of that intended.
Question: Hellstorm is one of the most important books detailing the horrors the innocent German people suffered at the hands of the Allies. This topic, the mass rape, murder and starvation of the soldier and civilian population, is not popular with the mainstream media outlets. Can you tell us about any resistance or backlash you have endured because you have bravely decided to speak out?
Tom: Prior to Hellstorm, I never really had trouble finding publishers. Hellstorm ended that run. The only press that took the manuscript was the University of Kentucky Press and the director who wanted it was fired within one month. Thus, sad as it was, I put the manuscript on a shelf and there it stayed for ten years. When I did eventually find a small press to take the book, no one was willing to review the book or have me back on their radio programs. Prior to Hellstorm I had been on scores of major media outlets publicising books, including Cspan, BookTV, Book Notes, and PBS. Also, I had been a talking head on a score or more of documentaries featured on Discovery, NatGeo, and History channels. All that, of course, was now gone. But honestly, I would trade all of that for the wonderful reception I have had in the Alternative Media. These people have embraced me. The MSM uses someone like toilet paper; you are important to them only as long as you serve their purpose. Except for predictable name-calling and veiled threats from the hired Hasbara haters and other Jews, I have little fear or concern for the enemies of truth.
Question: To most Americans and citizens of Allied countries, the horrors of WW2 are squarely put on the shoulders of National Socialist Germany. We are taught that they were beyond evil and that our 'heroic democracies', with the assistance of communist Russia, gallantly liberated Europe from monstrous Germany. Well as lies have a way of seeping out, the truth is coming to light. Do you foresee a future that will have accepted the truth and come to terms with it?
Tom: As humans, it's hard for us to see change when it takes place over years or decades. But if it were possible to have a time-lapse camera and watch the days, weeks and months pass and how quickly our current darkness is giving way to light, then everyone could clearly see that the truth is spreading over the globe with almost breath-taking speed. Our great techno break-through, the internet, has given us the weapon to free ourselves from slavery. Prior to the info super highway, our Jewish enemy had almost total control over communication; now, their strangle-hold is slipping rapidly away. Fewer and fewer whites get their information on the anti-white MSM; more and more turn to our Alt media. Next up: We need to develop our own WN television system that airs the truth 24/7 and that offers a gamut of thought and entertainment.
Question: Writing a book about a topic as disturbing as Hellstorm must take a toll on one's psyche. How did it affect you? What was your defence against letting it depress you, if you had one?
Tom: By researching and writing Hellstorm, I realised that the world was a much more terrible place than even my wildest imagination could paint. Easy to say, I am not the same person after writing the book. I heard the screams of those girls butchered by those Jewish commissars at Neustettin; I heard the howls of those burning to death in Hamburg and every other German city; from my own childhood of sexual abuse, I could taste the hot, salty filth as the Germans POW's in Eisenhower's death camps drank their own urine to avoid death; I could vomit along with the women who were forced to kiss and make love to the rotting corpses at the Jewish torture pens in Poland. At the same time as I learned to fear much in this world, I also learned to hate from every molecule in my body. I get very little sleep now. What little I do get is interrupted frequently with long bouts of restless thought. Certainly, researching and writing a book like Hellstorm is not good for one's physical or mental health. But it had its rewards. Now I realise that our Jewish enemy not only wants to kill we whites, but beastly, unimaginable torture is part of our future as well; Germans were just the most available and easy to destroy; now, the plan is set in motion to commit complete and utter genocide against the white race. The more one investigates, the more obvious this murderous plan becomes. I, for one, refuse to ignore this proof that is right in front of my eyes.
Question: What authors have influenced you and your work? Are there any you would recommend?
Tom: William Gayley Simpson, a good and true man, taught me to be true to myself, no matter what. William Pierce, maybe the most honest man who ever lived, in an entertaining, yet forceful way, pointed me in the right direction with an unflinching hand. Many great writers and thinkers—John Kaminski, Lasha Darkmoon, and those on Greg Johnson's Counter Currents website, have nourished me daily. Fearless young fighters, like Henrik Palmgren of Red Ice, and Kyle Hunt of Renegade Broadcasting, are constant sources of inspiration.
Question: I have noticed that Hellstorm is widely recommended and cited online. How did you publicise it?
Tom: White Nationalism has developed a very effective network of communications. Fortunately, most of the writers, bloggers and radio hosts in the truth movement were eager to have me on to discuss the book. And, to spread the story behind Hellstorm, I was eager to be on. I have probably done over a hundred shows in the past two years, so eventually, all truth-seekers are going to hear of Hellstorm.
Question: When I read about the atrocities committed against the innocent Germans and found the vile quotes by Ilya Ehrenburg, the influential writer whom incited the Red Army soldiers, I was appalled. Quotes from him like 'The Germans are not human beings… If you have not killed at least one German a day, you have wasted that day…' etc. Ehrenburg was speaking about all Germans, including civilians. The Germans are still paying reparations to the victors for 'war crimes', yet no one even knows about the war crimes committed against the Germans. What individuals would you deem to be the worst perpetrators against the Germans? What shocked me the most was that the Americans were responsible for untold deaths of surrendered German soldiers whom they had put in death camps after the war. Some reports say millions of German soldiers died while in American custody. It's ironic how we've been taught over and over how bad the Russians were in WW2 (the gulags, Russian occupation, etc.), when in fact the Americans were also incredibly evil. Another case in point is that of Rudolf Hess. Britain and America for years claimed the reason he wasn't released was because of the Russians, but his son and other historians believe it was in fact the British and Americans who refused to release him. There is also incredible evidence that he was murdered.
Tom: Although Jews in the US, in the UK, in the USSR, and elsewhere, orchestrated the monstrous crimes against Germany, it was our fellow whites—Europeans, Americans, Canadians, etc.—who were the willing tools and who implemented these cold-blooded crimes. In some ways, it's easier to understand the Jewish motives against Germany and Europe than it is the depravities gleefully committed by our own racial kinsmen. At some point in the very near future, there will be a much-needed 'culling' of the white herd. No healthy race could commit such vile atrocities against any living thing, much less against their own herd; both during and since World War Two the white race has proven to be the most unhealthy and diseased herd on the planet.
Question: How long did it take you to research and write Hellstorm? Where did you find the source material?
Tom: It took me circa three years to research and write the book. Most of my research material came from extremely rare, but published, or typed, resources, including letters, diaries and manuscripts. The material was there for any historian, academic or otherwise, to read and publish for themselves, if they so choose. But no one, of course, did so. I also did a number of live interviews with survivors.
Question: I noticed you also have a book on the American Indians. Can you tell us a little about that? What has been your favourite topic to write about?
Tom: I am a historical iconoclast. Perhaps springing from that incident I mentioned above back in high school, I have enjoyed dragging down and crushing the idols made of clay that the dim and the dull worship. There is so much propaganda parading as history out there right now—lies, exaggerations and utter nonsense easily proven wrong, that the market is bullish for anyone who wants to join me. Take the American Indian, for example. Judging by Jewish Hollywood and Jewish TV, one might imagine that the American Indian lived the life of some sort of peaceful, pastoral, philosophical early-day Hippie culture, whose entire existence was spent harmonizing with his surroundings and protecting all nature from the encroachment of evil, grasping whites. Additionally, after watching or reading any number of modern accounts of Indians at war, one might imagine that Indians went to war only reluctantly and only because they were forced into it to save their way of life. As I have described in my book, Scalp Dance, the American Indian could be just as destructive of nature and just as ruthless in exploiting it as any white man ever born. Also, the fact is that Indian tribes lived for war; it defined who they were; war was the very reason for their existence, and not just war with the white man, but war with other red men, as well.
Question: Can you tell us about your collaboration with Kyle Hunt (radio host of Solar Storm on Renegade Broadcasting) to create the Hellstorm documentary? It is very popular with over 208,000 hits on Youtube.
Tom: Kyle is young enough to be my son, and yet, there was very little generational conflict, that I am aware of, while working on the film together. Kyle is an incredible young man. Talented, creative, industrious, the single feature that distinguishes Kyle from others his age is his incredible focus. From my experience with him, nothing seems to sidetrack Kyle. His passion is also clearly demonstrated to anyone who watches his film, Hellstorm. Kyle might also be one of the most moral men I know.
Question: Can you compare the horror of Dresden's destruction by firebombing with any other war crime? Has there been such a vicious attack in our history of the world? Why do you think the horrific firebombing attacks on civilian targets like Hamburg and Dresden have gotten so little coverage in the media and history books, while Hiroshima and Nagasaki are widely publicized? It's interesting that more Germans died in the firebombing assaults than the atomic bombings.
Tom: Truly, the deliberate and premeditated firebombing of helpless German cities by the Allies stands as one of the most demonic and evil war crimes committed in the history of the world. And Dresden remains the apotheosis of that campaign of terror. Dresden stands as a shameful monument to the evil that was WW2. An undefended city, crowded with refugees, one of the most beautiful cities on earth, targeted by the forces of hate for the simple purpose of killing as many women and children in the most sadistic manner imaginable. Among so-called historians and so-called German leaders, there is today a deliberate attempt to lower the number of Dresden deaths from an estimated 250,000—400,000 dead to a mere 20,000-25,000. The assumption, of course, is that if the number of dead can be reduced, and accepted, then the extent of the enormous crime itself can be reduced. Unfortunately for the history distorters, the International Red Cross, with numerous reps on the scene in 1945, along with Berlin officials and city, state and national rescue workers who were doing the body count, are the sources most credible, not moderns today who have agendas and a vested interest in reducing the horrific death toll. More people died in Dresden in one night than died in the nuclear attacks on Hiroshima and Nagasaki combined.
Question: Your newest book Rape Hate is a very interesting compilation of cases of rape and murder. Not only does it involve a glimpse into the hell that German women went through during WW2 at the hands of the Allies, but also has tales of early American settlers whom were often murdered and raped by the American Indians. While I don't want to downplay the tremendous crimes against the American Indians by the United States government, people aren't often told about the shocking crimes against settlers by the Indians. Your thoughts?
Tom: Judging by Hollywood and modern academics, one might imagine that white women were thrilled at being taken prisoner by Indians that they might shake off the shallow and confining conventions of civilised life and begin enjoying their new natural life out-of-doors. Indeed, many portrayals of white captives convey the idea that they were transformed into something akin to Indian princesses. The reality, however, is just the opposite. Gang rape, abuse, over-work, more rape, dirt, filth, beatings, lice, fleas, more rape, prostitution, and so on were the reality of white women captured by Indians.
Question: Your compassion in writing Rape Hate is very evident. You mention that you yourself were a victim of abuse as a child, and I think that fact really helps the writing in this case. You seem very able to 'get into the victim's shoes', more so than many other authors of True Crime books. Are you interested in the 'true crime' genre as a whole? What do you think about how the American justice system handles such monsters like serial killers? They are often allowed to drain millions of taxpayer dollars with appeals and can often drag out their sentence of death for decades. It seems to me to be a huge flaw in the legal system, especially when the person admits they are guilty. I was recently reading about a serial killer in National Socialist Germany named Paul Ogorzow. This monster would actually rape and murder women during air raid blackouts in Berlin. After Ogorzow was arrested, admitting his crimes, it only took the NS justice system thirteen days to examine his insanity claims and execute him by guillotine! In the case of such criminals the authorities would mail a bill to the heirs of the deceased. What are your thoughts?
Tom: My thoughts are your thoughts, Molly, and our thoughts are the thoughts of any healthy race of humans. Aggravated rape should be a capital offense. Rape is the crime that keeps on giving; the victim never recovers. It is much like victims of a home invasion; one replays that vile invasion virtually every hour of their life. And yes, there should be no lengthy 'appeals' process. Punishment should be within days of the crime, not decades. Mistakes will be made, of course, and some innocent will suffer, but the victims of these crimes and their families deserve some sympathy too. As far as the manner of punishment, the family of the victim should have a say in that. The current process is a crime in itself, and a slap in the face of every victim and their family.
Question: Are you working on a new book currently? Can you tell us anything about it?
Tom: I have two, perhaps three, books that will come out this year. The working title for all three is Rage & Revenge—Torture & Atrocities in War & Peace, Parts 1, 2, 3. Also, I will write two more scripts for films by Kyle Hunt; one on the Indian wars, and another on the treatment of the defeated Confederacy after the American Civil War. In numerous ways, what the South suffered, 1865-1866, was very similar to what Germany suffered, 1944-1947.
Question: Lastly, thanks so much for your time and thoughts Tom! And thank you so much for giving a voice to all the voiceless victims. Any words to the world?
Tom: To the White World: The time is swiftly approaching in which you must make a choice. On the one side is the rotting, diseased world of the past and the almost certain extinction of the white race; on the other side is the difficult, but necessary, road ahead which ultimately leads to a rebirth of the European spirit. While our parents and grandparents slept, and grew fat and lazy, their worst enemy slipped in and usurped our future. Now, we must fight to reclaim it. This is a fight worthy of the white race and a battle in which surrender is utterly out of the question—Hellstorm has proven that. We either win and ensure the white race will survive to realise its ordained destiny to embrace the stars, or we lose to be laughed at and scorned as a race too weak to survive. Every white man and white woman must decide their course of action.

______ 卐 ______

Editor's note:
Tom speaks as a white nationalist, not as a 14-word priest. Note that after the question 'What authors have influenced you and your work?' he doesn't mention post-1945 National Socialist thinkers like Savitri Devi (only when Rockwell was alive and published an issue of National Socialist World Pierce called himself a follower of the Führer). Tom also said above:
Although Jews in the US, in the UK, in the USSR, and elsewhere, orchestrated the monstrous crimes against Germany….
Really? What about Roosevelt, Stalin, Eisenhower and Truman? The above statement is so typical of the white nationalist!
These guys believe that Jews are behind everything. Given that today there is only one priest with an established blog, it is understandable that Tom doesn't want to be left alone, even in the small environment of white advocates (who almost never link my work). But one need only read his book to realise that the evil came, for the most part, from gentile Americans and the Soviets. Why use the word 'orchestrated' referring to Jewry? Jew-wise folk know the nefarious role the Jewish press played in WW2. But the direct perpetrators, the ones who killed the most Germans, were gentiles; and the guys who orchestrated the Hellstorm Holocaust were Roosevelt, Stalin, Eisenhower and Truman.
It seems to me more than obvious that I will have to keep reproducing Savitri's texts for a new pro-white conception to be born: a conception in which the focus is on the beam in our own eye and not on the straw in someone else's eye. Just look at the vast majority of whites today: traitors, the worst human scum since prehistoric times (for example, those who are demonstrating tonight in various American cities over the jury verdict on Kyle Rittenhouse).
Neither Tom nor the typical white nationalist seem to grasp the wisdom of Corneliu Zelea Codreanu: If mosquitoes (kikes) have proliferated so much in the West, it's because of the swamps of our sins that allowed them to proliferate. Writing this reminds me of the day I drove my car with Mexican plates from Houston to New Orleans through Louisiana over a huge number of bridges over swamps: I couldn't believe the geographical extent of those swamps!
This said I still believe that, in this century, Hellstorm: The Death of Nazi Germany (1944-1947) is the most important book written in English (more about it: here). But I want to say another word about Tom's interview:
Aggravated rape should be a capital offense. Rape is the crime that keeps on giving; the victim never recovers. It is much like victims of a home invasion; one replays that vile invasion virtually every hour of their life. And yes, there should be no lengthy 'appeals' process. Punishment should be within days of the crime, not decades. Mistakes will be made, of course, and some innocent will suffer, but [emphasis added] the victims of these crimes and their families deserve some sympathy too.
This, of course, is very unfair. If capital punishment is applied for male rape, capital punishment should be also applied to the woman who accuses the innocent man of rape!
Tom is a writer but not an autobiographer like me (cf. my eleven books in which I tell how my parents murdered my adolescent soul: something that keeps on giving to this day). The experience I have with survivors of parental abuse who fail to write autobiographies is that they massively project themselves onto cases outside their own, and want revenge on others; not on one's own parent. For example, concerning rape, the punishments Tom proposes, which would sometimes blame the innocent, are excessive. Surely the Germans of the Third Reich didn't see things that way.
In the ninth book of my autobiographical series I talk about my late first cousin, a female victim who was molested as a pubescent by an uncle. Speaking of what I said in my article yesterday, I violated my first guideline with her. It was impossible to talk about elementary human realities, such as the male sex drive. She saw everything in black and white. Sometimes survivors become intolerable. Even in a book we both read, Toxic Parents by Susan Forward, Sue puts incest as 'the ultimate betrayal'.
For truly profound experts in child and adolescent abuse, that's untrue. The most damaging abuse to the human soul is that which leads to what psychiatrists diagnose as 'schizophrenia' (hearing voices, delusions, salad language, catatonic postures, etc). In Western society 'schizogenic' behavior from parents is the ultimate betrayal: the kind of abuse that drives children mad, literally mad, even more serious than the gross forms of neurosis of victims of sexual assault.
Anyone who doesn't understand the above statement should read Sue Forward's book, a victim os sexual abuse, which I still highly recommend (although she doesn't mention schizo clients), and compare it with the cases of 'schizophrenia' mentioned by Arieti (to whom I devote a few pages in my Day of Wrath).
If Tom were to write his own autobiography he would come to conclusions that would more closely resemble my own. Writing mine was probably as painful as it was for him to write Hellstorm. You suffer a lot, yes: but eventually you are liberated from neuroses and even psychoses.
Anyone who wants to know a little more about what happened to me could read my Letter of mom Medusa whose front cover appears on the sidebar. That was only the beginning of a long agony which I tell in the following volumes. Tom and I are writers but I don't think he got to the core of his pain as I have in my books; hence he seeks to take it out on innocents ('Mistakes will be made, of course, and some innocent will suffer, but…').