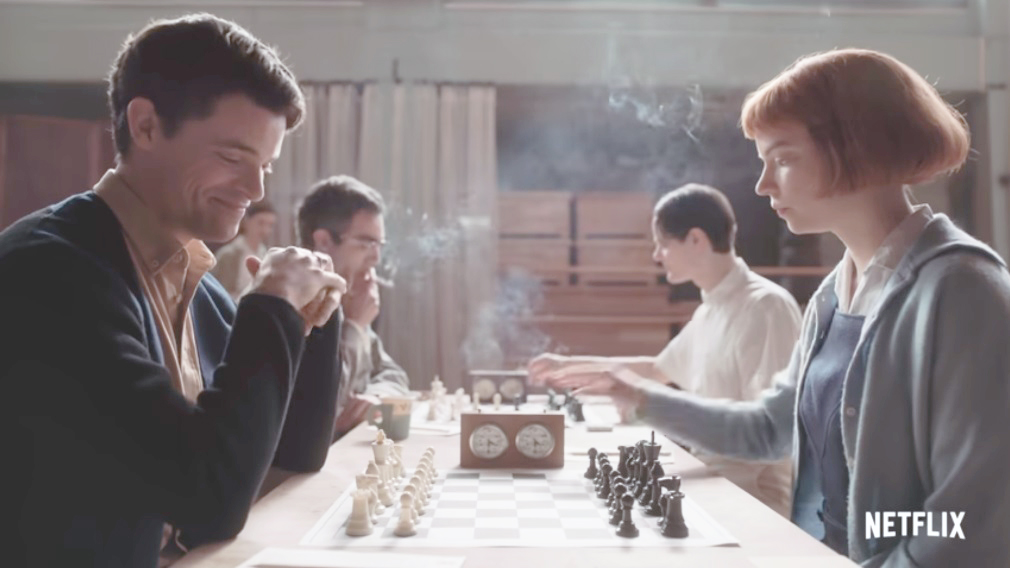 This is a postscript to my previous two posts on the TV series that has been a hit worldwide. Above, D.L. Townes playing Beth Harmon in The Queen's Gambit. But the position we saw on Netflix is actually an old study composed by a man!
In chess there's a current World Chess Champion, Magnus Carlsen, and in a parallel universe of players there's a Women's World Chess Championship (WWCC). Why are there separate tournaments of chess for men and women, if according to current egalitarian doctrine the latter are supposedly as smart as men?
Because women cannot compete with men in chess.
See the names of the top 101 players in the world according to the list of the International Chess Federation. There's only one woman, Hou Yifan, ranked #88 in that list, which means that there are 87 players with a higher rating than her. *
In a nutshell, the Netflix series The Queen's Gambit only advances feminist lies about women.
_________
(*) This FIDE list is updated every first of the month, which means that the ratings for Hou and the top 100 male chess players are subject to change (see my comment below, in the comments section).