Mauricio's words yesterday, that he will echo Savitri's:
… call with a resounding prayer worthy of the 4 words:
Death to America! Death to China! Death to Russia! Death to all nations!
Death to all the Subhuman Scum of this world!
May the Great Suffering come in our lifetimes!
May it bring the End of this long Cycle of Unnecessary Suffering!
May it bring the Beginning of a new Cycle of Necessary Struggle!
—remind me that Jung said that the ultimate archetypal symbol for wisdom was represented by goddesses like Pallas Athena. How is it? Let's compare for a moment the best post-1945 racialist thinkers, Savitri and William Pierce.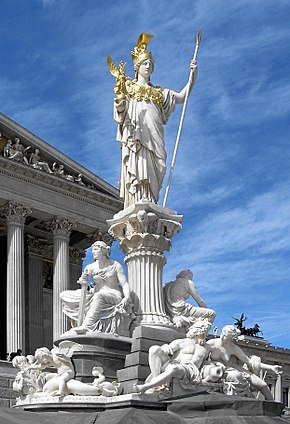 While it is true that Pierce reached the highest heights a pro-Aryan could reach with Who We Are and The Turner Diaries, he failed to say in a non-fiction book that the vision of his Diaries, where billions are exterminated in a race war, is the noblest goal we can imagine as long as the surviving Aryans live up to the 4 words ('eliminate all unnecessary suffering').
Never forget the measures the Third Reich took against cruelty to animals! It is key information why the ultimate symbol of wisdom has to be represented by a compassionate woman, like Pallas Athena / Savitri Devi, in the darkest hour for the fair race that began in 1945.