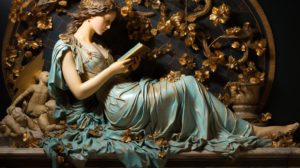 Christianity is the Root of the Rot.
We had our priorities straight when we valued the Paternal Gods, and not a God of Love.
We were on the Natural Path, where our top priority, our mission, was to seek War and destroy the other races. This is what Nature intended.
Veritas is Chronos' daughter, and Time will unearth the Truth. The truth is that Christianity is the Path of White Destruction, and this truth will be unearthed when Whites are nearing extinction.
By that time, we will not worship Paternal Gods, because their avatars, our fathers, betrayed us with their Gods of Love.
We will value only the Gods of Destruction.
Death to all White Traitors,
Ave Kalki!