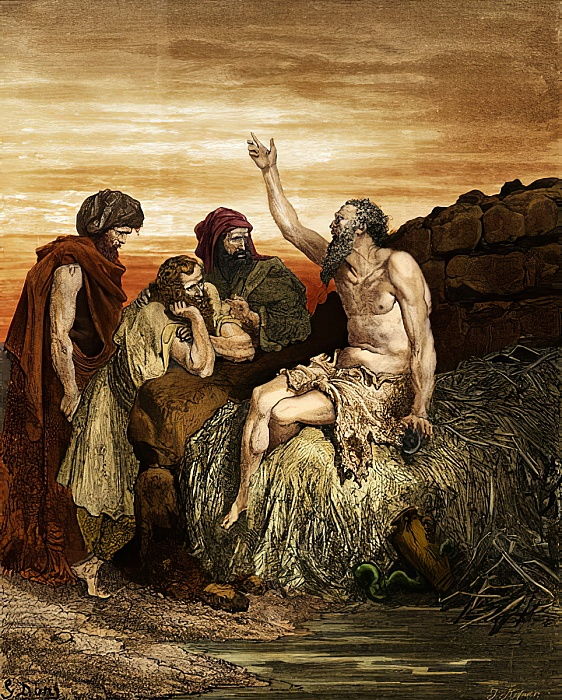 Two books changed my view of history, Pierce's and deMause's. As I have complained countless times, many racialists have not even read Pierce's. Following what Woods said yesterday they would do well to leave social media to read important works (starting with Woods himself).
Regarding Lloyd deMause, if there is something that psychohistory teaches is that, if men have been worshipping horrible gods ('sacrifice your child', 'love the Semitic god who condemns us to eternal fire', etc.) it is because the deities are the transferred shadow of our abusive parents.
And once again, to grasp that it's necessary to read, if not deMause for his extreme liberalism, at least the way in which I've appropriated his ideas.
On my stats page I see that yesterday and today twenty-seven people visited my article 'God' that I published two years ago, and that I chose to be included in Day of Wrath. I would like to add the following clarification on that piece in which I speak of my favourite book by Carl Jung.
Since I didn't have an English copy of Answer to Job, it contained a translation of mine from my Spanish copy Respuesta a Job. But yesterday I found a direct translation from German to English on the internet. Thus I have replaced my translated quote both in my entry 'God' and in Day of Wrath, which I updated yesterday.
This is the quotation of Jung, an Aryan who dared to psychoanalyse the god of the ancient Hebrews:
Truly, Yahweh can do all things and permits himself all things without batting an eyelid. With brazen countenance he can project his shadow side and remain unconscious at man's expense…

Before, he [Job] had known Yahweh "by the hearing of the ear," but now he has got a taste of his reality, more so even than David—an incisive lesson that had better not be forgotten. Formerly he was naïve, dreaming perhaps of a "good" God… that God would be faithful and true…

But, to his horror, he has discovered that Yahweh is not human but, in certain respects, less than human, that he is just what Yahweh himself says of Leviathan: "He is king over all proud beasts" [Online edition of Jung's book].
If Woods confesses to us that he will be reading a lot of books and doesn't want to read Daybreak Press books on the sidebar, why not start with Answer to Job?