The German mystique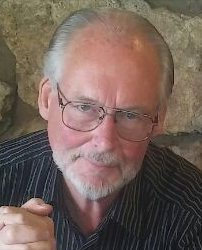 Since this writer has not a drop of German blood in his veins, it gives me good qualifications to write on the following issue. So fundamental is it to what we're doing and the way we're doing it that without fail it hits us squarely in the face each time we are either attacked by the ignorant or are approached by the unfamiliar for membership, etc. Unless we ourselves come to understand it fully, we can hardly hope to convey the proper impression of it to the people we are out to win.
Detractors will attack us as "Krauts", somehow agents for a foreign power, while a great many sheepish sympathizers will open with lines like, "Do you have to be German to join your group?" Generations of war hysteria propagated by Hollywood: anyone who uses the Swastika must be German, or so they imagine. Part of the kernel of ignorance and misinformation which is our people to this very day.
Neither Marx nor Stalin were Russians. Napoleon Bonaparte was not French. Jesus of Nazareth was neither a Jew nor a Christian.

____________
[Editor's interpolated note: It is precisely here where Mason errs. Just see the previous series of posts on why 'All Christians are cucks'.]
____________

National Socialists in America today are not Germans. National Socialism is a philosophy first codified and brought to power by Adolf Hitler in Germany. Today a Catholic need not be an Italian simply because it was in Italy that his religion first became the official one of the State. Philosophies and philosophers—or prophets—are largely interchangeable within the framework of our blood. The most recent, and certainly the greatest yet to appear in the world, happened to materialize first in Germany.
Any philosophy must adapt itself to a large degree to the customs and traditions of the people among which its proselytes must move and work. The Christians are undoubtedly the greatest masters of that art to date. Having stolen or latched onto most of the important Pagan holidays, they came to dominate the entire White world as "Christendom". As successful as those extreme tactics were for the Christians, I can hardly visualize our bending the birthdate of Hitler to match some existing, popular feast day. But then what is the importance of a date on a calendar as compared to power over men's minds and "souls"?
Hitler made the philosophy work for his people in the context of the time and place and, in turn, the philosophy made the people greater. Hitler made National Socialism in Germany the epitome of everything German and, by that, he was the first and thus far the only man to forge a truly united Germany—even the Kaisers had been unable to fully accomplish this. By making some superficial concessions to the everyday whims of the people. Hitler's philosophy, together with its greater meaning, was able to "creep up" painlessly on the common man in his simplicity, who otherwise could have been expected to rebel against such sudden changes in his world and in his picture of things. Hitler's was the world's first truly peaceful revolution.
Such a super-human job was done by Hitler and his German National Socialists in the twenty-five year history of the NSDAP, that the image has stuck and probably always shall stick. This is in no way a bad thing. Without it today the White Race—and particularly the very young—would have no means to any knowledge at all of the greatness of their people in the recent pastor the brilliant promise ahead if we are only able to gain White unity. All of the White nations of the earth—from antiquity to the recent past—possess the most magnificent histories, customs, and traditions of their own equal to the best that Germany has. All branches of the White Race have great cause to be proud of their own heritage… so long as that great heritage is made known to them.

____________
[Editor's interpolated note: What does Mason exactly mean by 'all branches'? Is Mason one of those white nationalists who, out of PC, is unwilling to distinguish Meds from Nords?]
____________

The deriders of Germany, and the authors of "quickie" world history for the busy man, love to harp away on Germany's two sensational tries at conquering the world. People remember this sort of thing as there is nothing else around to quite compare with it. It captures the imagination. The plain truth no one is interested in is that not only was 'world enslavement' never even contemplated by the Germans, it was never within their capability. European unity dominated and maintained by Europe 's heartland was the furthest goal at any time.
The Coca-Cola Culture isn't told that the nation having come the closest to complete world domination was England who, by the turn of the last century, held one-fourth of the surface of the world's continents and controlled the oceans between. In spite, Germany gets the credit/blame. But the important thing is that at least there stands the example of the White Man's incomparable, irresistible military prowess in glaring, almost incomprehensible contrast to "democratic" actions in Korea, Vietnam, and lately Iran.
Inextricably intertwined with this is the charge of the Liberals about "German militarism". Victorious nations have historically taken turn-about at setting the military style and pace for the other leading armies of the world. Prior to 1871, the pace-setter was France (one needs only to glimpse at the design of the uniforms of both sides of the U.S. Civil War for confirmation). After 1871 it was the turn of Germany and spiked helmets appeared in the United States, England, and Russia. The "German" goose-step was and still is utilized in East Europe, Russia, and large parts of South America. The unique German stahlhelm is still today worn by armies in places such as Spain, Egypt, and again throughout South America. One place neither the goose-step nor the stahlhelm is practiced or worn is West Germany. Yet without Nazi Germany catching the hell today, these fine examples would be unknown to Aryan youth.
The liberal pacifists and humanitarians, with their momentary power of the press and dollar, hate all symbols of strength and masculinity and they therefore seize upon all the strongest, most outstanding of these very things and hold them up to ridicule. And that nation which has most lately demonstrated the greatest strength of masculine willpower and self-assertion (without which not much is ever accomplished) gets the full "treatment" from these impotent liberal democratic types. When those of our own revisionist historians claim that Germany was a crucifixion, they are right. But if this is a cross we as National Socialists in America today must bear, we do so willingly.
As much as by all this name-calling on the part of philosophical and intellectual pansies, also by the fact that the great German tradition is now locked forever in time, unchanged and unchangeable, does all of this stand out to the lost White masses of today as peculiarly "German" and not generally White or Aryan. National Socialist Germany went down in a blaze of glory and it will forever be remembered that way. All of the other nations of the West—those that "won" the war—have died or are now dying slow, painful, lingering deaths as they are infected and eaten alive by liberal democracy and Jews.
When one thinks of a German, one envisions a helmeted, goose-stepping Stormtrooper. When one thinks of an American, a Briton, or a Frenchman he sees only a degenerated, "beat", pot-blowing slob, one indistinguishable from the other. They don't know that forty years ago every American, Englishman, or Frenchman was as disciplined, squared away, and patriotic as any German of that day. Neither do they grasp that in West Germany today the people are for the most part as liberalized and degenerate as the worst in America.
It's all a matter of imagery. If we are called "Germans" because we have as our ideal all the very best traditions of the White Man, then I suppose that's as good and convenient a name as any other. (The same people would stand back in disbelief when informed that Hitler designed the Stormtrooper uniform, patterning it largely after the British World War One model originally designed by one Sam Browne for service in British India.)
There's nothing wrong in taking pride in one's German ancestry or mentioning with pride a proportion of German blood in one's veins. But we still are faced with one of our Enemy's more deadly fabricated lies designed to throw a split within the White Race: that Hitler, the Germans, and National Socialism in general regard the other branches of the White Race as untermenschen. (Germany never had anything to compare with the British slogan that, "The niggers begin at Calais".) If anything cost Germany the last War, it was the number of narrow-minded, chauvinistic bureaucrats who did stupidly feel and operate this way.

____________
[Editor's interpolated note: It is precisely because Mason is a Christian that he was blind to see what Tom Sunic saw: the greatest crime the US committed (WW2) is related to its Christianity.]
____________

But they are found in every nation and have a lot to do with the ease which the deceitful Jews have been able to get the White Man killing one another in the past. But it wasn't part of Hitler's program and it isn't part of ours.
Another danger is fantasizing that the situation today is that of Germany in the 1920's and 1930's; that we must somehow find or create a "Fuhrer"; that we should act the part of Hollywood Nazis; in short that we can expect to do an exact replay of 1933 here in the United States. It is a danger because it just won't work. In Southern Europe, Christianity came to power slowly, via more subtle means, while in Northern Europe it was brought to power largely by the use of the sword.

____________
[Editor's interpolated note: Mason wrote this article the year of my first visit to the US. There was no internet and Mason was completely unaware that Southern Europe had suffered an ISIS-like takeover by fanatic Christians after Constantine empowered them (just as today the System allows the antifa). Remember: the real history of early Christianity has only been revealed in the latest years to the general public thanks to the efforts of Karlheinz Deschner in German, Vlassis Rassias' book Demolish Them in Greek, and more recently Catherine Nixey in English. At the time that Mason wrote his article only ivory-tower academics knew about the apocalypse that southern whites had suffered in the 4th and 5th centuries.]
____________

Many of the rites, etc., remained the same but the methodology was vastly different and was suited to do the job at hand in the setting that existed.
We—thanks to Adolf Hitler and his great German compatriots—also have our rites, rituals, and holy days on the calendar and I expect they'll not change. Hitler and his movement in Germany have given us traditions, martyrs to honor, and great battles to commemorate, but it does not mean that we should try to live in the past or be that which we are not. The Christian Church has its age-old customs but they do not go around as Jesus did two thousand years ago in beard, robe and sandals, trying to walk on water. (Those that do are written off as nuts; a thing which we must avoid at all costs.)
Yet we do have a valuable and powerful weapon to use in that, whereas our Enemy has been able to gradually do away with much of the rich heritage (and thereby, identity) of the nations of the West, they, by their very paranoid hatred of Germany, have actually preserved for us all the very finest of the White Man's way of life. Mention Nazi and you think of German; mention German and you think of an ordered, strong and healthy way of life. You think of a people who are united and proud of their race and able to accomplish things together in a big way. Commander Rockwell bet everything on the theory that when the White Man got sick and tired of the alien, hothouse atmosphere artificially created by the Jews, he'd instinctively know where to expect the opposite—which will always be represented by no one but us.
So when a good, white brother or sister comes up to you with the rather timid and awkward question as to whether he or she must be German to be part of this Movement, don't deny the great German contribution to Western Civilization but rather point out to them that, if you are White, you belong with us. And emphasize that you're either White or you are not!
Vol. X, #2 – February, 1981