It's curious, but these days I have been thinking that what was missing for my worldview to be complete was a critique of the traditional pedagogical system (which, by the way, contributed greatly to destroying my adolescent life). And today, in the same chapter of the Heydrich quote I posted yesterday, I come across this passage from Savitri Devi:
The absolute rejection of 'free and compulsory' education—the same for all—is another of the main features that bring the society that Adolf Hitler dreamed of establishing, and already that of the Third Reich itself, closer to the traditional societies of the past. Already in Mein Kampf the idea of identical education for young men and women is rejected with the utmost rigour.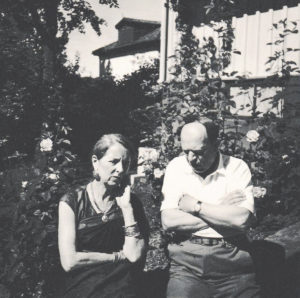 It isn't possible to give the same education to young people whom Nature has destined to different and complementary functions. Similarly, one cannot teach the same things, and in the same spirit, even to young people of the same sex who, later on, will have to engage in unrelated activities. To do so would be to burden their memory with a heap of information which they, for the most part, have no use for while, at the same time, depriving them of valuable knowledge and neglecting the formation of their character.
Later on, Savitri continues:
Hitler considered the superficial study of foreign languages and the sciences to be particularly useless for the great majority of the sons (and even more so for the daughters) of the folk… But there is more, and much more. In a European society dominated by its Germanic elite, such as the Führer would have rebuilt it (if he had been able), education, culture and even more the practical probability of advanced spiritual development, had to regain the secret character—properly initiatory—which they had had in the most remote antiquity, among the Aryan peoples and others: the Germans of the Bronze Age as well as in the Egypt of the Pharaohs, and India. They were to be reserved for the privileged.
And finally:
The secrecy of all science in the future Hitlerian civilisation and the efforts already made under the Third Reich to limit, as far as possible, the misdeeds of general education—that 'most corrosive poison' of liberalism—evoke the curse that, thousands of years ago and in all traditional societies, was aimed at all those who would have divulged, especially to people of impure blood, the knowledge which the priests had given to them.
Can you see why the science educators who used TV for the masses, Bronowski and Sagan, were wrong on this point?