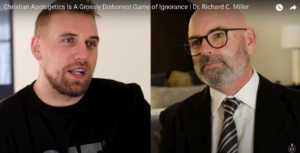 See the video uploaded today interviewing Richard C. Miller here.
Mimesis criticism is a method of interpreting texts in relation to their literary or cultural models. Mimesis, or imitation (imitatio), was a widely used rhetorical tool in antiquity. Mimesis criticism looks to identify intertextual relationships between two texts that go beyond simple echoes, allusions, citations or redactions. The effects of imitation are usually manifested in the later text by means of distinct characterisation, motifs, and/or plot structure.
As a critical method, mimesis criticism has been pioneered by Dennis MacDonald, especially in relation to the New Testament and other early Christian narratives imitating the 'canonical' works of Classical Greek literature.