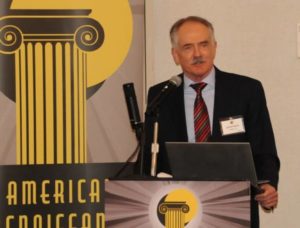 The article 'American Renaissance 2022' published yesterday on Counter-Currents contains a few passages I would like to say something about:


What can explain such madness—this moral fanaticism coupled with hatred of one's own? Taylor noted that white people seem to have a compulsion to throw themselves into virtuous causes… But the real mystery is why whites are attracted to causes that are anti-white—why, as Taylor put it, they 'make a fetish out of opposing their own people.' We simply do not see this at all in other races. Is there any other race that campaigns for other races to the detriment of its own? Why are we the only race that gets a dopamine surge from hating ourselves? So far as I can see, Taylor did not really offer a theory that might explain this most mysterious aspect of whites.
One of the things I have noticed is that there is no dialogue between our position, which we call here the priesthood of the 14 words, and the American white nationalists. That which Taylor and Costello find so mysterious has been answered ad nauseam on this site, and the PDFs in the featured post explain our POV didactically.
But let's say it for the umpteenth time: whites didn't do these suicidal follies prior to Christianity. There is nothing wrong with the 'hardware' of whites: only their 'software': the Christian ethics that even atheists suffer from. In his article Costello quotes D. H. Lawrence: 'In attempting to convert the dark man to the white man's way of life, the white man has fallen helplessly down the hole he wanted to fill up. Seeking to save another man's soul [italics added], the white man lost his own, and collapsed upon himself.'
Christian ethics! But Costello doesn't connect the dots. He also tells us:
A further characteristic they [the leftists] exhibit is hatred—not just hatred for their political enemies, but for strength, health, beauty, achievement, masculinity, femininity, family, hierarchy, religion, meat [italics added], and much else. In short, a hatred for life itself.
Nationalists might argue that The West's Darkest Hour is such an obscure forum that hardly anyone reads it. But the above passage shows that these American racialists also don't bother to educate themselves about the big movement that preceded them: German National Socialism. About those words I italicised, does Costello know what Hitler and his close associates thought of Christianity? Or how Hitler wanted to close the slaughter-houses after winning the war? I mention these two things—religion, meat—because Hitler was closer to today's vegans than to the old-fashioned American racialists, Christian or not, who still sympathise with Christianity and eat meat.
American racialists will continue to tell themselves such things in their conferences ('Oh mystery! Why are we doing these things to ourselves?') if they don't have the decorum to listen to voices other than their own.
I didn't want to add more entries this month because I'm way behind in proofreading Karlheinz Deschner's book on the real history of Christianity (I'm only on page 120 in a text of more than 400 pages). But Costello's article motivated me to respond to him and the racial right of the neighbouring country to the north.