Because I have a bad habit of wanting to argue with people on the American racial right, things like this happen to me.
I have to discipline myself. At this point, it is naive to believe that any of them, let's say those who believe that Jewry is the primary cause of our misfortunes, are going to answer my favourite argument: the catastrophe of miscegenation in Latin America when the Inquisition had the Jews well under control. I must resign myself to accepting that the only discussion of these topics will be possible in the discussion threads of The West's Darkest Hour. The rest of the racialists don't want to play what I call 'the real chess', the battle of ideas, with me.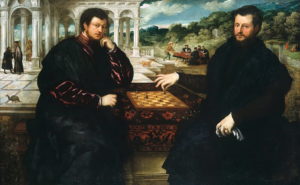 So I will focus on correcting the translation of Savitri Devi's book which I want to publish, at least, as a PDF so that it will appear third in the featured post.
Although we've published the full translation of it in 103 posts under the title 'Reflections of an Aryan woman', some problems have arisen. For example, I suspect that Greg Johnson's The Savitri Devi Archive has used Google translator to translate chapters 1, 10 and 11 of Souvenirs et réflexions d'une aryenne (which I originally copied from there and pasted here). That means the arduous task of cross-checking that computer translation with another translator (even though I studied French for three years, that is not remotely sufficient for a text as complex as Savitri's).
So instead of continuing to criticise the racial right for not being Nazi like us (see also what Hunter Wallace wrote today), I will concentrate my efforts on a revision of those chapters in Johnson's archive, to make our product more readable than the defective Google translation he apparently used.
If I don't upload more entries soon, it is because I am very busy proofreading Savitri's book, whose preface to the forthcoming edition I wrote yesterday. So I will try to overcome my bad habit: inviting to play chess someone who simply doesn't want to play…