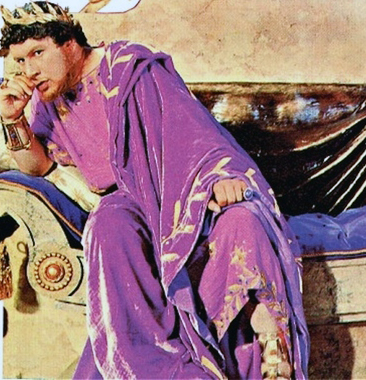 'Apocalypse for Whites' (original title, 'Rome vs. Judea') explains wonderfully the whys of my obsession with translating Deschner's work, Kriminalgeschichte des Christentums: the criminal history of Christianity. No single racialist text has produced such an absolute eureka! moment in my intellectual life as 'Apocalypse for Whites'. Compared to this mother of all redpills, all the output from webzines such as The Occidental Observer or Counter-Currents seem like mere purple pills: an intermediate colour between blue and red. They promise to unplug you but in the end they take you back to the Matrix because the editors are still sleeping.
Let's recognise it: the Spaniard Evropa Soberana is a genius. Not only did he develop the New Racial Classification with a colleague. He also wrote the Sparta essay in addition to the one I just translated with the title of 'Apocalypse for Whites'. In the 2018 edition of The Fair Race's Darkest Hour, Soberana's essay will appear with its original title.
The quote from The Antichrist that I put in red in § 24 of the penultimate entry of 'Apocalypse for Whites' hits the nail of all the nails: 'Christians can think of themselves as anti-Jewish without understanding that they are the ultimate conclusion of Judaism'.
Any racist who is under the illusion that his mind no longer has 'Semitic' malware installed after Constantine handed over the empire to the Semitic bishops, would do well to remember these lines of Francis Parker Yockey. Who among the white nationalists has really transvalued all his values (Umwertung aller Werte), the last words of The Antichrist before Nietzsche's Law against Christianity?
But Yockey cannot be considered the embodiment of the new paradigm that supplants Christ (a character that, as it appears in the Gospels, did not even exist). Nor could Nietzsche be considered the Antichrist even though he began to see the light of the tragedy that befell upon the West after Constantine.
Potentially, Adolf Hitler can be the new guiding star—if only white nationalists wake up. But in order for this new religion to embody the transvalued values it is necessary to lay the foundations first.
Before continuing with the translation of the criminal history of Christianity of Deschner I must therefore reproduce, chapter by chapter, the booklet Faith of the Future by Matt Koehl: a prelude to a Hitlerism that should replace the Alt-Right if the race is going to make it.