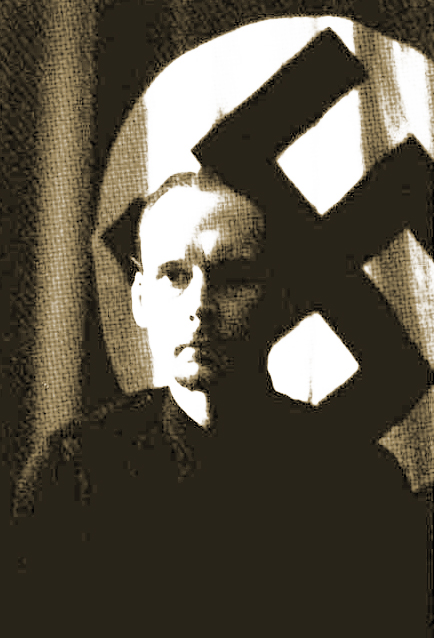 The long road we've traveled
The distance we've traveled in the past decade can only be measured in terms of light years. How far, after all, is it from Commander Rockwell's expressed ideal of the "American Constitutional Republic" to "Helter Skelter"? From "good citizenship" and conformity to total drop-out and total revolution? From the trial and execution of a few thousand traitors in high places to the drowning in blood of entire social and genetic segments of the population? From an old A.N.P. slogan, "White Man, Stand With Us or Stand Out of Our Way!", to where there are no innocents, no non-combatants?
Consider how far we've come from the days when discussion revolved around what would take place after our legal and orderly assumption of power, as mandated by the people, to today where two schools of thought prevail: whether a war will destroy the System or whether it will collapse under its own rotten weight.
Regardless how, the result will be the same. Those who survive the initial period of absolute chaos that immediately follows will crawl out of their holes and take up the struggle on newly equalized terms: animal to animal.
Vol. XII, #8 – August, 1983