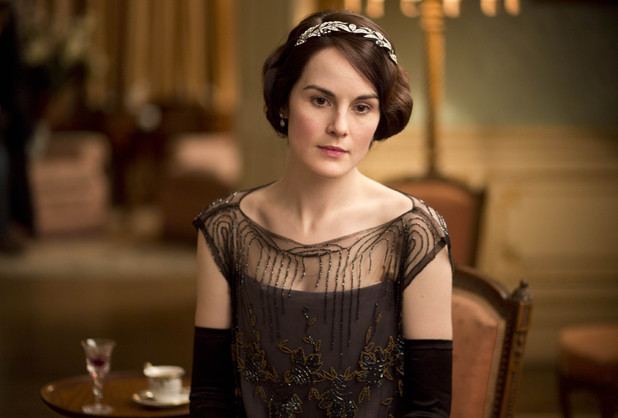 Michelle Dockery, the English rose who plays the role as
Lady Mary Crawley in ITV drama series Downton Abbey.
Andrew Anglin has penned another article explaining feminism. While I vehemently share his anti-feminism I don't have time for a long post. I will limit myself to state that, like most white nationalists, he blames Jewish subversion for this weapon of mass Occidental destruction called feminism.
But feminism apparently has older roots in European liberalism than in the more recent Jewish subversion. Incidentally, I much prefer the old term "liberalism" than the popular "cultural Marxism" in racialist circles (see: here). No other intellectual has better described the new religion of whites, liberalism, than Alexis de Tocqueville: "The desire for equality becomes more and more insatiable as equality increases." From this viewpoint Western feminism is just one stage of this deranged, runaway liberalism which basic axiom is the principle of non-discrimination. (Presently, in its suicidal and terminal stage non-discrimination on race, gender and sexual orientation.)
As I said, I don't have time. Exactly in a month I'll reveal why I have been so busy elsewhere and perhaps will be busy for years. But those who have already read Roger Devlin and want to be entertained and educated at the same time—something almost impossible in today's media—, could watch the current season of Downton Abbey. I still have to see the Christmas episode but the whole seasons depict how English society started to empower women in the beginning of the century when we were born.