by Manu Rodríguez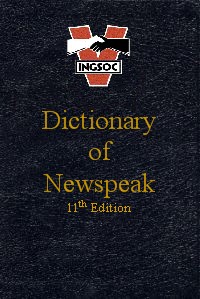 It always seems to me that the words are to be used in a certain way. We must think the words. Before using a word we should weigh it, measure it, investigate it from the beginning and set certain (even personal) criteria for their use, and stick to these criteria. We must also notice the semantic versatility of the multiple uses of the terms of the language, their evolution, and possible manipulation.
The processes of acculturation and enculturation we suffered after the Christianization of our peoples also brought some semantic changes, and the reprocessing or re-interpretation of certain concepts (religion, sacred, profane, heathen).
We have, for example, centuries considering as secular the institutions and traditions that are not specifically Christian. The Christian priests applied, and taught us (forced us, rather) to apply the term "sacred" only to the Judeo-messianic tradition. Our traditions, institutions, and customs (Greek, Roman, Germanic, Celtic…) were disallowed, deconsecrated. Is not this a linguistic-cultural tort to be corrected, or straighten? How can we give the blind eye to this deception? It affects us, it's about us, about our past.
Another change we had with the term "pagan," which designates the customs and traditions of the peasants, and the peasants themselves. It came to refer to all non-Christian individuals, peoples, or cultures. This was a pejorative use of the term, since the term "pagan" had connotations with terms like uneducated, uncultured or uncivilized. This shift in meaning came to say that what was cultivated or civilized was on the Christian side, and that the pagan was the wild, the uneducated, the rustic, the unlearned…
We exclude, therefore, the word "pagan" from our vocabulary. We are not "pagans" or "neo-pagans" but Aryans and have (or had) our cultures: Greek, Roman, Germanic, Slavic, Celtic… Those are the derogatory terms that Jews, Christians, and Muslims have used or use to refer to the people who still have their own cultures and traditions; peoples not yet alienated or contaminated: those who do not follow the game.


_____________
See the rest of Manu's entry, "Sobre el valor de las raíces culturales de los europeos" at his blog, where Manu mentions Guénon and Evola in negative terms.