The "white race" has no one to blame, but themselves.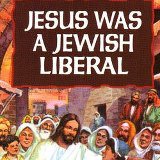 Throughout the latest two millennia most whites have believed in the message of the gospel, and its moral grammar, right? Contrast Hoeff's quote with the popular mantra in some nationalist circles, "There is nothing inherently wrong with Whites."
Before jumping angrily to this thread, please take a look at the discussion in the previous thread, preferably by becoming familiar with some of my linked articles there, including my interpretation of the deranged altruism in Wuthering Heights.
Alternatively, see Ben Klassen's views on Christianity in general and the Sermon on the Mount in particular. Like Hoeff, Klassen maintained that, ultimately, whites are to blame for our current predicaments.