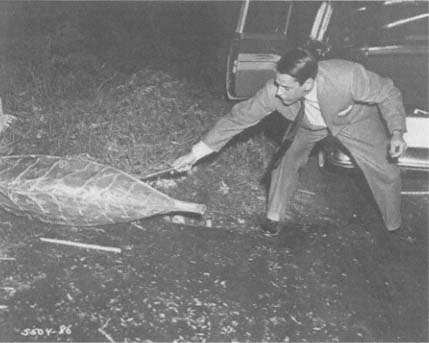 In a recent repost, "Liberals are about to be mugged by reality," the author talked about "The Pods": contemporary whites docilely or actively complicit in their own displacement, in the context of the 1956 film Invasion of the Body Snatchers.
Today, "Kat," an unabashed Body-snatched Pod tried to post a couple of comments in two of the four "About" pages of this blog. In the page "This blog in a nutshell," Kat said:
Wait……. why does it matter [to preserve the white race from extinction]? What's so good about "nordic and mediterranean whites"? I think dark skin looks nicer anyway. It's called biology, mate—all races evolved from one race (AFRICAN); now race continues to evolve and change.

Maybe you should spend your time fighting for people who actually have real problems, like fundraising for children's cancer research. I hope this website is a huge practical joke.
Of course: I didn't let pass thru Kat's comment. Still, in the page "What is white nationalism?" she (I guess Kat is a she) tried to post:
"Our own countries" —Ok, maybe Europe. But as for the USA, Australia, etc—those were never our countries in the first place, they only became ours because we murdered/raped/slaughtered the original inhabitants.

Who are you to say that someone born in a war-torn country like Somalia has no right to seek a better chance at life elsewhere? Because they were born in a less privileged position than someone born in, say, France? So the little Somalian boy who, by coming to France, would have survived, instead gets murdered at age 12 so the white people can have their own little private space?

All the while, those who hold economic power (NOT limited to white people, but including) exploits the fuck out of those in the third world and perpetuates the cycle.

You are clearly someone who has never experienced true struggle. BY THE WAY, I AM WHITE.
One of the many things that the Pod ignores is that I have experienced personal struggles far beyond belief, but I'll leave the replies to the Pod's other points to my dear readers…