under the spell of the Jew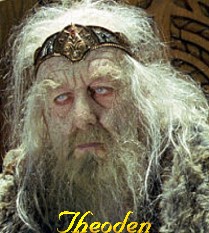 Just as mainstream newspapers would immediately fire anyone who dares even to hint that there's such a thing as a Jewish Question, many bloggers, even those who vehemently "defend" the West, are clueless about the JQ.
On February 28 of the last year Baron Bodissey, the administrator of the counter-jihad blogsite Gates of Vienna, responded to an e-mail communicating me that he would not be publishing the rest of my online book The Return of Quetzalcoatl in his site. Bodissey wrote:
My problem comes from the turn your blog has taken. Not only have you yourself, with your "lightning strike" moment, decided that there is a "Jewish problem", but you have also welcomed comments from real National Socialists—people who want to continue the work of the Third Reich, especially as regards the Jews and other "inferior" races… I can't help but take into consideration the trouble it would cause for me to associate myself with people who openly advocate the extermination of the Jews.

I have worked hard in recent months to establish some lines of communication with people in Israel. Despite how worthwhile your chapters are, I won't risk throwing all that away to publish them.

–Baron B.
I was flabbergasted. None of the commenters who Bodissey referred to in my "lightening strike" thread advocate exterminating the Jews, not even the one who in that thread openly identified himself with National Socialism. Nor have they said that the Jews are "an inferior race."
Bodissey's was the proverbial reaction we hear thousands of times from those who have been bewitched by the elites every time any of us dares to name what must never be named: the members of the ethnic group who control the media, large parts of the financial sector and are influential in the academia.
I was disappointed that the rest of The Return of Quetzalcoatl would have to be published in my own blog instead of reaching a wider audience—again, what happens in the large newspapers when one dares to name the Jew. That day after several exchanges with Bodissey I realized that, in spite of the fact that Bodissey claims to be an intellectual, he had no idea whatsoever of what we meant when we talk about the "problem." Bodissey again:
Based on my own personal experience—personal, mind you; people I actually know—the characterization that there is a "Jewish problem" simply isn't true. I see more of a "Swedish problem" than I do a "Jewish problem".
Although this month I added five rather modest entries in this blog on Jew-blind counter-jihad (two of them inspired me to chose the above image), I am no expert on the question of how Jewish influence has been detrimental to Western civilization. However, the interested reader may listen Professor Kevin MacDonald's conference at the seminar "Revolt Against Civilization" hosted by the Danish Society for Free Historical Research in Denmark last month:
Jewish Intellectual Movements
in the 20th Century:
•  Part 1/6
•  Part 2/6
•  Part 3/6
•  Part 4/6
•  Part 5/6
• Part 6/6
The honest listener will see if, following Bodissey's remarks last year, I suddenly "decided" (his word) that there's a Jewish problem or if the problem really does exist outside my head.