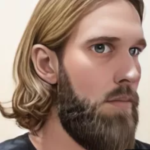 'When you make a Jew God, then you make all Jews God.' —Adam Green
Nick Fuentes and E. Michael Jones, heroes in some American racial right circles for their anti-Semitism, are exposed as the traitors they are to the West from the opening minutes of Green's most recent video. If anyone watches that video, don't miss what a rabbi said around the 36th minute (which reminds me of my Thursday post on Adam Green). And another orthodox rabbi says something similar around minute 44.
After minute 54 Green defends himself against Fuentes' unfounded accusations of calling him a Jew. Even worse is to hear a Protestant pastor talk about the 'debt we all owe the Jews' after minute 58. This sermon by an influential pastor in the US shows why I say that Christians, traitors to their race, are more detrimental to our cause than Jews.
Best quote of the episode we hear at about 1: 12: 'The real redpill is when you realise that Christianity is a Jewish trap, a Jewish deception.' And at 1:34 Green says he will make another video about the anti-white campaign that is going on. Near 1:38 he responds to the chats and concludes that, if you don't want a Jew-dominated West, you have to understand that Christianity is the cause of it.
Since I'm no longer visiting the racial right sites precisely because they don't want to see the elephant in the room, I wonder if any of them has invited Green to any of their podcasts?