Andrew Anglin wrote some paragraphs today that I'll quote in the comments section of this post. I would add a couple of thoughts.
Firstly, these kinds of lone wolf actions that are not done in concert are very different from going Berserk. Despite the obvious savagery, going Berserk was a concerted Viking action to achieve something concrete in the pre-Christian world.
Secondly, Silicon Valley censorship is to blame for this kind of action. If they didn't censor our sites, there would be a better chance of channelling this sort of Viking rage more healthily.
Brandenburg v. Ohio was a landmark decision by the US Supreme Court interpreting the First Amendment. The Court held that the government cannot punish inflammatory speech (i.e., The West's Darkest Hour) unless that speech is intended to incite or produce immediate unlawful action. In other words, it is possible to speak about revolution at the academic level, even if that revolution involves overthrowing the US government.
If Silicon Valley revered the spirit of these laws, there would already be popular treatises and FAQs over the Internet about how to make a revolution in the nebulous future. That would channel a lot of today's Aryan frustration into smarter behaviour than something like what just happened in Buffalo.
It is possible to convince a young white man not to do something rash if there is a concrete revolutionary plan for that future. But today's racialist sites, in addition to the censorship of Silicon Valley, are also responsible for failing to provide that outlet, insofar as they are all reactionary, not revolutionary.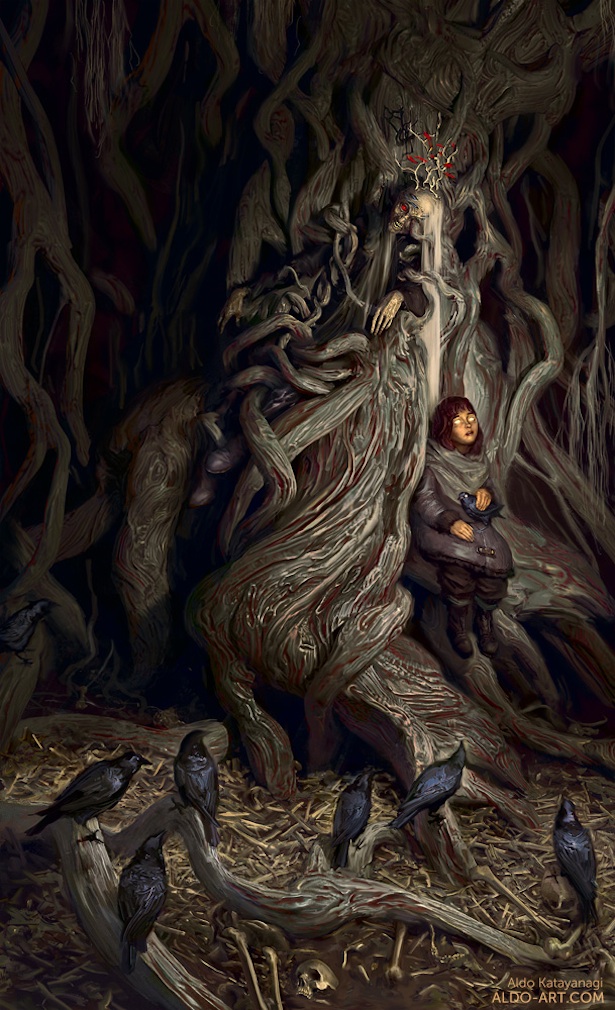 We have said many times on this site that it isn't time for direct politics because the darkest hour of the West means that almost all Aryan males, the normies, have gone bananas. It is time to become pupils of Bloodraven (an obvious allusion to Odin, because George R.R. Martin's fictional figure was, like Odin, one-eyed and surrounded by ravens). There, in Bloodraven's cave, he would learn to develop paranormal retrocognition: see the historical past, especially the destruction of the Greco-Roman world by a Semitic cult and the holocaust of Germans committed by the Allies after 1945.
If, moreover, as even seen in the TV series, Bloodraven's pupil learns to open his third eye and see a couple of glimpses of the future, he won't see exactly the shadow of a dragon flying over King's Landing, but how the collapse of the dollar of that Westeros capital will set that city on fire.
The pupil with the power to move through time—the real historical past and glimpses of the future—will shed his psychic skin. He will mature. And through that maturity he will realise that it is futile to strengthen the System by the intemperate actions of isolated lone wolves.
I know that's a lot to ask hormonal teenagers and youths who want to go Berserk immediately. 'I don't want to be like you, a mummified old man fused to a tree', the pupil said to Bloodraven. He replied that he wouldn't be; that there was going to be a war, and that the pupil will have a future outside the cave.
But before all that, the pupil must learn.