The state of collapse of the most elemental manhood among whites is evident even in the forums of white nationalism. In these times when anti-white psychosis is accelerating, who among the admins of the main forums has begun to speak of a revolution like the one Pierce imagined in The Turner Diaries?
What we have is the diametrically opposite to the Diaries: a negrolatric revolution that surprised everyone less those who see recent history as the explosion of the Christian sun in its secular, incendiary form: a red giant that I have called neochristianity, although it is more precise to see it as neofranciscanism.
Today, whites are literally in a state of mind that psychiatrists call flowery psychosis: a red giant that burns their entire culture and even their genes. Since my family's psychosis started when I was about fifteen or sixteen years old and I have studied that family tragedy, I'd like to be translated already (only most of my fourth book and a censored version of the second I have published here).
The objective would be to show how a normal family can go crazy after one of the parents (in my case, my mother) began to infect other members of the family with her mental viruses. The first to become infected was my father, then some of my siblings (folie en famille) and even so-called mental health professionals subscribed to that destructive psychosis that had originally arisen from my mother's mind.
Talking about this topic is taboo in every part of the world. Of the alluded admins, he who perhaps could do it would is Brad Griffin (Hunter Wallace), who apparently had a past similar to the one I describe above, but due to the taboo he won't write on the subject. I can say the same of a pessimistic commenter that I'm not going to name. If he wrote his heart-breaking autobiography in several volumes, as I did, he would know that what happens to the white man and the tragedy of his teenage life are two sides of the same coin.
A tremendous mistake some fans of this site make is to see what I write here as the main thing, and to ignore my work in my mother tongue. The reality is the opposite: precisely because of having analysed the family tragedy I was able to see the western tragedy from my privileged perspective of a three-eyed crow: a fictional entity who has spent his life looking at the past to understand it.
But unlike television movies this crow does not have a single pupil. And how can I have it if only my first book and part of the fourth have been translated into English (the second, as I said, were only censored excerpts)?
Since From Jesus to Hitler is my magnum opus, today I will begin a new reading of the fifth to the eleventh books, as some passages still contain errors of syntax and harmonization with respect to the other books. Let's not forget that I started writing them at the beginning of 1988 and that I barely finished this year. Harmonizing them so that they may eventually appear under a single cover is a laborious and time-consuming undertaking.
If there is anything in which From Jesus to Hitler can serve the white cause it is my overriding conclusion of such a spiritual odyssey: There is such a thing as voluntary surrender to evil and the current version of human beings, especially suicidal whites, are basically evil (hence my exterminationist recipe for creating a new mankind). In my life, my late father exemplified such evil by believing the slander my mother uttered against the teenager I was. But today all whites who believe Jesus' slanders, be it in its religious or secular version—christian, neochristian or negrolatric neofranciscan—exemplify evil.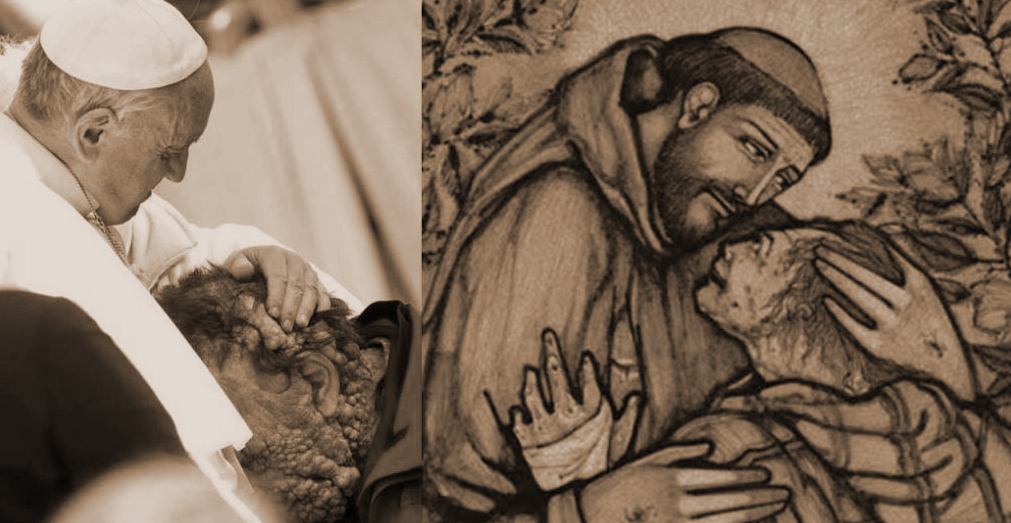 If one is unable to understand one's family, one will be unable to understand why his race commits suicide. To speak bluntly, I don't think that anyone throughout the movement called white nationalism understands his family. Otherwise a few of them would have already written tragic autobiographies like mine. Or if they have had kinder lives, they would have at least read a tragic autobiography like John Modrow's in order to understand the aetiology of psychoses and eventually the folie en mass that the West suffers from.