In his latest comment on Unz Review Robert Morgan mocked the monocausalists:
My God! Such brilliance! It's not white people who are the Devil, it's the Jews! Now all we have to do is tell people this and surely they will agree with us. Why, oh why hasn't anyone thought of this before? With such profound insights from its intellectual contingent, the salvation of the white race cannot be far off.
He is right. Every individual who worships the enemy god is validating, consciously or unconsciously, the so-called chosen people in the West. And what is worse: he is validating the standards that the Jew sold the Gentiles with the New Testament: You will allow ethnocentrism for us (Old Testament) but you will practice universal love (New Testament). In other words, I command you to commit ethnic suicide by loving the Other and you will obey.
And Christians did obey.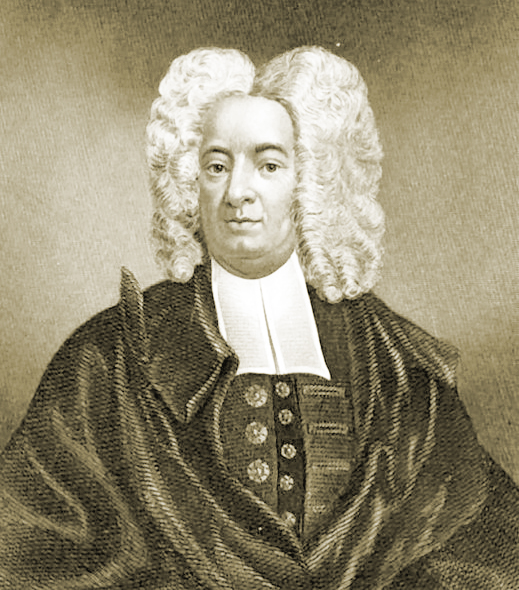 Cotton Mather was a New England Puritan minister, prolific author, and pamphleteer. He left a scientific legacy due to his hybridisation experiments and his promotion of inoculation for disease prevention, though he is most frequently remembered today for his involvement in the Salem witch trials.
In Mather's The Negro Christianized: An Essay to Excite and Assist that Good Work, the Instruction of Negro-Servants in Christianity (1706) Mather's states: 'Man, Thy Negro is thy Neighbour… Yea, if thou dost grant, That God hath made of one Blood, all Nations of men, he is thy Brother too'.
As a regular commenter noted yesterday on this site in a piece about negrolatry's Christian roots, the editor of the book notes that Mather's language 'is both particularly fresh and almost contemporary'.
Look at the time when this Mather witch lived (1663-1728)! Unless you consider Christianity to be the other side of the JQ coin, there were no Jewish influencers in America at that time who could propagandise the Negro brotherhood to White gentiles. Americans did this to themselves without direct influence from Jewry (only indirect influence through Christianism).
I have quoted this sentence by the German Giselher Wirsing so often that it could become a meme for this site: 'The crisis of Americanism in our epoch falls short of degeneracy of the Puritan mindset. In degenerated Puritanism lies, side by side with Judaism, America's inborn danger'.