I may not close the comments section as I threatened recently. But I would like to say that, except for commenter Mauricio, the core of what I say here doesn't resonate with what regular commenters post.
Years ago, for example, a certain Mister Deutsch was offended by my Nordicism and stopped commenting here. Despite his penname, the guy was an American Italian, and he once said that an Italian football player with brown skin was white. This intelligent commenter was not banned on this site: he was angered by my Nordicism and stopped commenting here.
I get the impression that commenter Stubbs, also one of the smartest who have commented here in the past, was disappointed when he found out that, like many southern Italians, my bloodline is also very compromised. But at least I am not saying, as many Mediterranean nationalists do, that 'I am white too' (although the colour of my skin is).
Others stopped commenting here when I criticised their admiration for Charles Manson, a subject that doesn't horrify me, rather, I am sorry for the horrible way his mother and the American state treated him as a child. When I posted an 'open thread on Manson' for them to explain why he could be good for the 14 words, they didn't comment and I closed the matter.
Regarding commenters that have been banned let's remember Arch Stanton, who insisted on strict monocausalism (the Jews responsible for the alpha to the omega of the world's ills), even in the threads that Jewry was not discussed. Also banned was a Christian Identitarian that wanted to sell us, in off-topic threads, the idea that the ancient Hebrews had actually been people of the Aryan race.
More recently I added Adunai to the banned list. Adunai recently mentioned me a lot on Unz Review, but as the provocative troll he is he was banned even from that tolerant webzine today. In addition to what I wrote about him in my recent post without naming him (about Stalin, etc.), this Russian liked Ramsay Bolton, who liked to skin men, women and children alive in Game of Thrones. Just imagine, my dear readers, the difference between Bran, which symbolises this site, and the Sadistic psycho Ramsay: perfect antipodes!
I just saw that Commandor, Adunai's buddy, called Solzhenitsyn a liar a couple of days ago in Unz Review. Commandor is banned on this site because he has said similar things about Hitler and doesn't give a damn about the suffering of the German people, that Goodrich portrayed so well in his books. From the IP today I saw that Commandor is SS Division Poltergeist and Ezra91. He also has used another sockpuppet in the comments section of this site. Like the Russian Adunai, this young Romanian seems to be my antipode as far as developing the most elemental empathy is concerned.
Now I would like to say something about a commenter that is not banned. Today I received several emails from Peter, who used to be a regular commenter on this site. As a typical anti-vaxxer he believes that covid-19 is just the flu, an international conspiracy. He has been sending me many links that, according to him, demonstrate the truth proclaimed by 'vaccine hesitancy' activists. I told him that I didn't have time to read so many links and that he would better send me a link to a debate, the best way to figure out who's wrong.
Peter sent me a linked debate where Leonard Horowitz spoke on the side of the anti-vaxxers. After listening to the debate on YouTube, I learned that Horowitz believes that AIDS and Ebola were intentionally created by the US government to manufacture vaccines, as part of a planned genocide against Muslims! Anti-racist Horowitz has even influenced black leaders to boycott vaccination programs! Peter didn't realise what it would cause in my mind to send me a link to the debate in which Horowitz participated: the exact opposite of what he expected.
There are more cases of regular commenters who have visited this site and who maintain worldviews opposite to mine, but the cited examples provide the idea that we hold very different worldviews. (Now another man comes to mind who used to comment a lot here and even sent me money. He believes in reincarnation: a doctrine that, like all post-mortem survival doctrines, I believe is toxic for the 14 words.)
What I want to get to is that most commenters come here to dump what they believe, not to interact with what I write or quote from other writers. After ten years this dynamic of parallel universes becomes bothersome. An ideal way for the common visitor to find out about my worldview would be to read The Fair Race and Day of Wrath before commenting (the PDFs are available for free), but obviously most visitors are not going to do it.
Today I paraphrased Robert Morgan in my last tweet: 'White Christians are spiritual Jews, minus the brains and racial pride'. It is truly a tragedy that, due to so much high IQ monk sperm ejaculated into the assholes of novices over the centuries (instead of ending up in Aryan women's vaginas), the white race has lost the race intelligence with Jewry, who have been practicing excellent eugenics since the Middle Ages.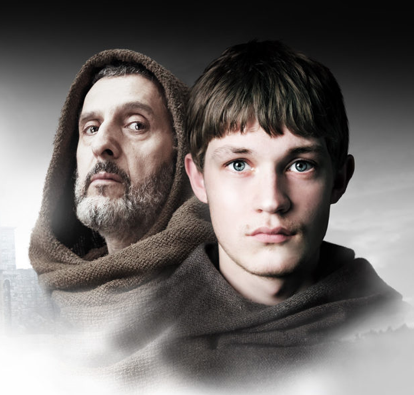 Now a scene from Fiddler on the Roof comes to mind in which a Jewish girl from a humble Russian town talked about the skinny son of the rabbi, with whom she fancied marrying. The equivalent in the Aryan world would be that white women were educated to admire the pundits of the alt-right to the degree of wanting to give them thousands of children. But no: in Christendom, the best sperm ended up mixed with faecal matter in the intestines of the ephebes.
It's no wonder why high IQ whites rarely comment here…