Update of 4 April, 2020: It now looks like
this guy was Jewish on his father's side!
______ 卐 ______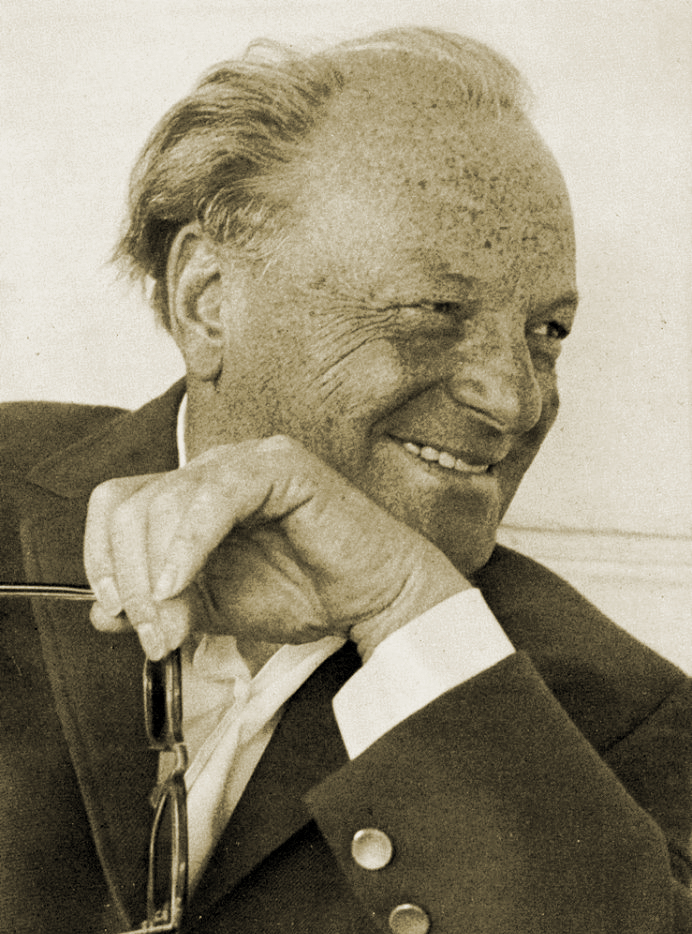 I learned the word axiology after I met Dr. Robert Hartman when he got along with my father. I even got to play a game of chess with Hartman at his home in Cuernavaca, a game that ended in a draw by the way. His book El conocimiento del bien, published in Spanish by FCE in 1965 (The Knowledge of Good: Critique of Axiological Reason, 2002 Rodopi Press), is still in the library that my father left.
I recall that when we played in Cuernavaca, Hartman opined that the machine would never beat man in chess, and he argued citing philosophers who said that, as man programmed computers, they could never beat him. Since Hartman died not long after we played that game, he didn't see Kasparov losing a match with a computer.
There's no need to read Hartman's very dense axiological work The Knowledge of Good because the man was a typical neo-Christian idiot, as we can see from his words: 'I had seen Hitler organize evil, and I had determined to try to organize good…'
I remember Hartman's gestures. He was a very good-natured German, always smiling, married to a Swedish woman. Hartman liked to take naps after lunch and was wealthy enough to take taxis from Mexico City to Cuernavaca when he visited our home. Using metaphor, on one occasion he told my father that as a young man he had escaped from Nazi Germany, '¡Me salí por la ventana!' ('I went out the window!'). How was it possible for a well-educated German to be completely blind that the greatest Aryan revival in history happened in his native country (he was born in Berlin)?
White nationalists focus on Jewry ignoring that it is much more serious for Aryan Christians to honour the god of the Jews. See for example this pious stupidity that a well-known American racialist said yesterday about the coronavirus. I can say the same about Hartman.
I have complained that the root cause of the darkest hour in the West has been the reversal of values that has occurred since the time of Constantine. Hartman's case exemplifies this reversal perfectly, although like the German philosophers Hartman wrote The Knowledge of Good in an altogether secular way. However, in Freedom to Live he openly said:
We can almost see our spiritual history as a struggle between Jesus and Aristotle. It was Aristotle who, 300 years before Christ, channelled human thought into the dangerous current in which Christian love was to drown—the overvaluation of systems or thought patterns and the undervaluation of human life.
So far so good? In that same book Hartman said that it bothered him that church services are more social events than spiritual experiences, and that Jesus was relegated to the role of an almost legendary figure. He also complained that Jesus didn't live with us; that we forget that we don't become Christians merely by being members of churches, and that Christianity is not a collective but an individual issue (the opposite of what the subversive tribe believes!).
I remember the times Hartman visited our house on Palenque Street—the same house I refer to in the great Cathedral's dream with which I open Whispering Leaves. I was fifteen when Hartman died, which makes me think I played that game of chess with him when I was fourteen.
Hartman's axiological tragedy is the tragedy of whites in general including the nationalists who, like the German philosopher, continue to cling to the ethics bequeathed to us by the Semitic authors who wrote the Gospels.