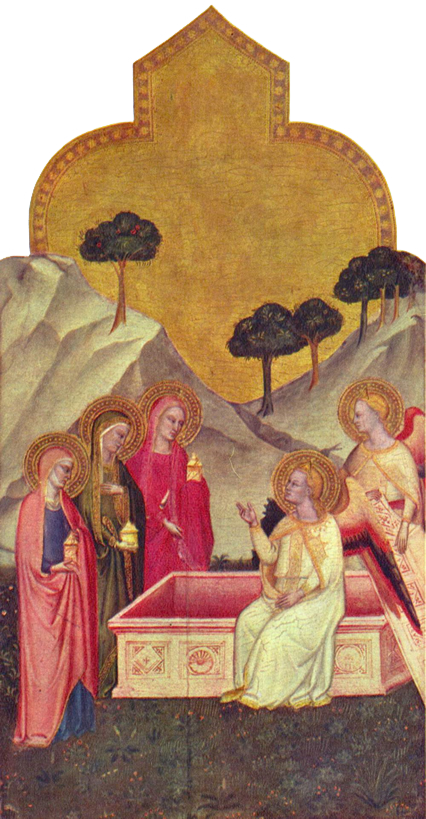 Next to the already empty tomb, this Italian work by Andrea Orcagna (1370, preserved in the National Gallery of London) shows a dialogue between a couple of angels and the three Marys.
In the earliest gospel, Mark (16:5) describes that the women enter the tomb and meet 'one young man'.
A later evangelist, Matthew (28:2), who used Mark's gospel, embellished Mark's literary fiction a little further. He changed the 'one young man' to an 'angel' that arrives during an earthquake and rolls the stone away.
Luke and John, who wrote their gospels even after Matthew, add another angel to the story that greet the women. So there are two angels now, like the blond ones represented by the delicate paintbrush of Orcagna. (I really love how medieval painters used the pink colour…)