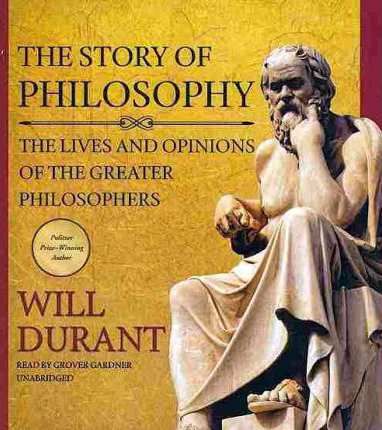 Stupid and evil intellectuals
Just as the American Democratic and Republican parties have been described as 'the evil party and the stupid party', in my humble opinion theologians are evil and western philosophers stupid. Next week I will resume Deschner's chapter about three evil theologians among the Church Fathers. But concurrently I'd like to start a new series about what in the academia is labelled 'philosophy'.
As I tried to tell Greg Johnson, who has a Ph.D. in philosophy, in a comment he did not let pass six years ago, 'No single so-called great philosopher of the Western tradition that I know figured out that all the great events of history have a racial basis'. Responding in my site to Johnson's censorship, and having in mind the artificially obscure language of German philosophers I added: 'Know my golden rule before I decide whether or not I'll spend precious time reading a heavy intellectual or a heavy philosopher: If he writes in opaque prose, forget it; he probably is a base rhetorician!' (for an explanation of the term 'base rhetorician' see my full response).
A critical series on a popular introduction to the field of philosophy, for example Will Durant's 1926 The Story of Philosophy, will reveal that the so-called great philosophers have been stupid, insofar as they largely ignored the hard fact of western racial and cultural preservation—race.
Durant himself was a normie. Had philosophy made Durant wise, he would have written about eugenicist Madison Grant and historian Lothrop Stoddard, and later about the Jewish Question, National Socialism, and the Hellstorm Holocaust. Instead, when Hitler moved to Germany he married Ariel Durant, born in Ukraine as Chaya Kaufman to Jewish parents…
I would say that philosophy (from Greek, philosophia, literally 'love of wisdom') does not exist. What exists is the pretention of some academics to love wisdom. However, Durant, who lived from 1885 to 1981, was a highly gifted writer. Some of his observations in The Story of Philosophy: The Lives and Opinions of the Greater Philosophers are worth quoting. In the preface to the second edition he made astute observations against the obscurantists of language. But the windy verbiage in philosophy is only one of the features among western philosophers that moves me to call them stupid:

______ 卐 ______

No apology is offered for the neglect of epistemology. That dismal science received its due in the chapter on Kant, where for forty pages the reader was invited to consider the puzzles of perception. This chapter should have pleased the young pundit, for it came very near to obscurity. (However, one professor of philosophy, in a Midwest university, sent in the information that he had been teaching Kant for fifteen years, and had never understood Kant's meaning until he read this elementary chapter.) For the rest, the book suggested unamiably that the nature of the knowledge process was but one of the many problems of philosophy; that this single problem was unfit to absorb the attention which the savants and the Germans had lavished upon it; and that its weary exploitation was largely responsible for the decadence of philosophy. The French have never yielded to this craze for epistemology to the exclusion of moral and political, historical and religious philosophy; and today even the Germans are recovering from it…
The Chinese philosophers were not only averse to epistemology, they had an almost Gallic disdain for prolonged metaphysics. No young metaphysician could admit that Confucius is a philosopher, for he says nothing about metaphysics, and less about epistemology; he is as positivistic as Spencer or Comte; his concern is always for morals and the state. Worse than that, he is disreputably intelligible; and nothing could be so damaging to a philosopher. But we "moderns" have become so accustomed to windy verbiage in philosophy that when philosophy is presented without the verbiage we can with difficulty recognize it. One must pay a penalty for having a prejudice against obscurity.
The Story tried to salt itself with a seasoning of humor, not only because wisdom is not wise if it scares away merriment, but because a sense of humor, being born of perspective, bears a near kinship to philosophy; each is the soul of the other. But this appears to have displeased the pundits; nothing so hurt the book with them as its smiles. A reputation for humor is disastrous to statesmen and philosophers: Germany could not forgive Schopenhauer his story of Unzelmann, and only France has recognized the depth behind the wit and brilliance of Voltaire.