Recently, in one of his typical videos, Millennial Woes reacted to the subject of admitting women in the movement. He has a point: the presence of female vloggers sweetens the redpill, there's no question about that. But he goes farther and chastises those who want a boys-only club. Right after the hour Woes said: 'We have to mature and develop beyond the male insecurity and paranoia that clearly is in abundance in our movement, in our community…'
Like many in the Alt-Right movement Woes is an ahistorical simpleton. He completely ignores that, say, women occupied prominent positions at the beginning of the Church. Hitler called Christianity the Bolshevism of the Ancient World, and we can imagine the female SJWs of the Early Church fighting for the inclusion of those nonwhites marginalised in the provinces of the Roman Empire.
I have not ended my translations of the series Apocalypse for whites, let alone the huge Kriminalgeschichte. For the moment a picture is worth a thousand words: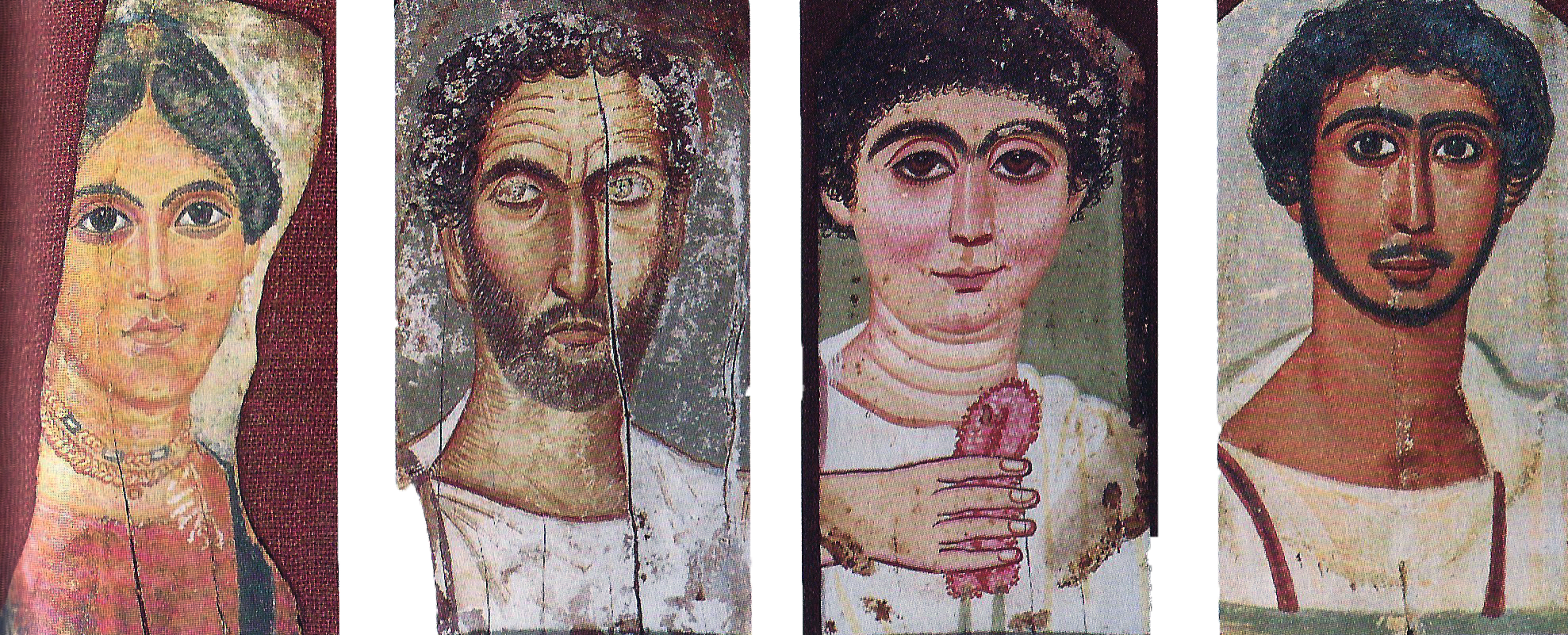 These are the type of mudbloods and sandniggers that composed the first Christians. The image is taken from funerary portraits of faithful resemblance to Greek-speaking people residing in Egypt. (The portraits survived thanks to the dryness of the Egyptian climate.) Although it is impossible to say who these men or women were, all were early Christians according to the book where I scanned the image.
Female vloggers sweeten the redpill, yes. But ultimately, and pace feminised western males like Woes, what we will need are natural-born killers. Women have their place in the movement lecturing other women. But only men ought to lecture men. If Alt-Right women are lecturing men that only means that the latter are avoiding a real fight in the real world. Moreover, women usually lack the IQ to see why the info provided by the authors of Apocalypse for whites and Kriminalgeschichte (think of the above pic) is so relevant for the survival of the race.
Yes: the women that Woes defends score much higher in YouTube hits than Woes himself. And Woes scores much higher than this humble WordPress blog of yours truly. But sooner of later men will have to make a choice: remain feminised like Woes or, awakened with the unsweetened redpill, fight to the death.