The problem I see with today's racists is that they are blind about the extremely toxic aspects of their culture. Gambling in Las Vegas or listening degenerate music are two sides of the same coin.
It's a shame that a White guy snapped and killed a bunch of fellow Whites [in Las Vegas Strip shooting] who were enjoying a White oriented C&W music festival. But that's the kind of stressed-out society we live in now. So I blame the jews and the niggers.
In a subsequent comment this Occidental Dissent commenter added: 'This particular nut may have realized that killing a lot of innocent White people…' (italics added).
I have also seen the article in The Daily Stormer on the massacre. Apparently the commenters ignore that Las Vegas is Gomorrah, and that no psychically healthy white should be around that place. This is analogous to what happened not long ago in a concert hall in Paris: the righteous Muslims massacred the Europeans who were listening degenerate music.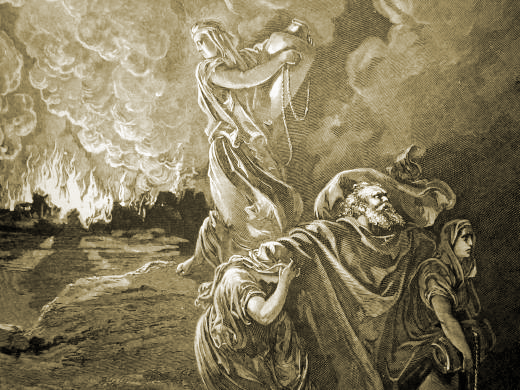 The abyss that separates me from the white nationalist can be conceived if imagining myself as a Lot trapped in a Gomorrah from which he cannot get out. Events like those in Las Vegas or Paris enter my mind in a radically different way as they enter the mind of the typical normie or white nationalist (compared to me, they're the same).
For me, a few white degenerates have died; and my mind flies to the Norwegian violin we hear when we look at Edoras in the second LOTR film or my nostalgia for the films I saw as a child, like this one of a Julius Verne novel situated in nineteenth-century Scotland. Both scenes depict the antithesis of degeneracy: extremely healthy whites.
If there is one thing that white nationalists will never understand is that white Gomorrahites must die for the ethno-state to be born. Pierce saw that in The Turner Diaries but hardly anyone, as far as I know, has done a deep reading of the novel.