"I apologize as it's not my purpose to browbeat you, but your promotion of said 'music' is prima facie evidence that the West is defunct." —Iranian for Aryans
Music is the external side of the soul. If a culture's soul is rotten, the external side of that culture must be rotten too.
Together with sexual mores and architecture, music has been my litmus test that shows that many white nationalists have not rejected the rottenness of our world.
In another thread the illustrious Roger said:


You are right that jazz requires some skill from the performer. What it does not require, however, is discipline from either the composer or the performer. It is inherently transient because of its improvisational character—if not for audio recording technology, alleged classics like Kind of Blue would have no posterity. The only thing that most jazz musicians bother to compose is what they refer to as the head, whilst the rest [is] improvised. Their structure is a binary A-B-A-B-A-B-A form: A represents the head, and B represents the improvisational passages led by each of the soloists. It is about showmanship and impulsiveness. That might be impressive for unruly teenagers and permanent adolescents, but it is not serious music. The mere form and structure of jazz prevents it from integrating any thoughtful counterpoint and orchestration. The harmony tends to be very basic and trite.
As for heavy metal, I don't deny that people like Steve Vai and John Petrucci are capable performers with their electric guitars. Their problem is that they adore a bastardised conception of music, and they seem unable to perform without using artificial amplification and/or sound effects (which automatically close the instrument off to subtle dynamics and articulation). The electric guitar is one of the worst inventions of the 20th Century. Its steel strings create a sound which is not at all conducive to interesting polyphonic music (unlike, for instance, the classical guitar music of Fernando Sor). You will seldom hear an unaccompanied electric guitar, and if you do, it will be no more appealing to the ears than the accompaniment of an overbearing drum kit, a bass guitar, a screechy "singer", and perhaps a keyboard synthesiser.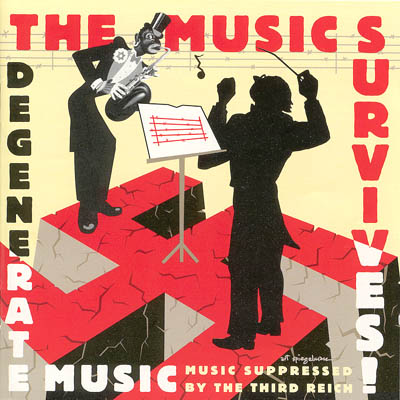 It might also be added that jazz and rock music are both highly repetitive. The song you have posted is a good example. Not only are the lyrics juvenile and unpoetic, "sung" in a lacklustre fashion, but the lauded guitar solo is unmusical and (as expected) affected by irritating wah-wah sound effects. James O'Meara might enjoy it, because it is filled with bent notes and whammy bar movements, defying the twelve-tone equal temperament which he so opposes. It certainly does not require the same discipline from the performer as, for example, Joachim's cadenza for Brahms' violin concerto. There is no attention to ornamentation (e.g. staccato, legato, trills), harmony or dynamics, and there is no real craft involved. Joachim's cadenza has all of those things, and it requires a very high level of skill to perform all of the double and triple stops—and that's just the cadenza! It is the least interesting part of the concerto, in my view, as I find Brahms' orchestration far more compelling and ingenious than any violin solo. The third movement is more exhilarating than anything one can find in heavy metal, regardless of how much the New Right wishes to think of it as "Viking" music (as if!).
You also wrote:
We can not listen to Beethoven all day, we also need a more basic entree to lighten our daily burden, which is "folk music". Which has to be reinvented after a total extermination process since the 40'ties.
This is wrong on several counts. Starting with your last point, it is not true that folk music needs to be "reinvented". I rather like Breton and Scottish folk music, and I can testify that these are two very strong living traditions. If you visit Lorient during the first two weeks of August in any given year, you will have a hard time making it down a street without hearing at least one busker (or a group of them) performing traditional music. People flock in from all over France and Europe for the "interceltique" festival in Lorient, and the enthusiasm on the streets is a stark reminder of Old Europe (there's rarely a black face to be seen, either).
I love it, and I find the music of the Breton bagads delightful. The sound has a wonderful sense of discipline, and the better ones have a strict regimentation of the different sections of the band. It is well-suited for outdoor events in general, and street parades in particular. This is just one example to show that the folk traditions in most European countries have not suffered a "total extermination", contrary to your claim. Most people are disconnected from them in the West (many favouring the modernist music you offer as an alternative), but they still exist, and enough people take an active interest for competitions, festivals, sessions and concerts to be regularly staged. The strong rhythm of this folk music is designed to complement traditional dance forms like the hornpipe, the an dro, the hanter dro, the gavotte and the reel, incidentally (this is also a function of much classical music). Jazz dancing is a different thing altogether, as is the frenzied idiocy of rock crowds. To compare the two is laughable. One of them serves the cause of decency, and the other serves the cause of debauchery.
As for the first point, nobody is suggesting that we ought to "listen to Beethoven all day". There is so much variation in the Western classical canon that it would take at least a decade to properly absorb the full catalogues of all the major composers—and that's without even mentioning the all of the lesser-known composers of merit (neglected or unesteemed composers still have more value than slimy modernist music). Beethoven is the acme of late Classical music, but there is obviously more to it than him alone. Frequently played favourites in my house include Dowland, Buxtehude, Bach, Monteverdi, Josquin, Dufay, Byrd, Haydn, Elgar, Schubert, Rachmaninoff and Dvořák, with many others in between. It is not hard for an attentive listener to hear the distinctions between each one of these composers, nor to understand what it is that unites them as part of the same broad musical tradition.
I think it comes down to this question: are we to behave as animals or as men? Their music appeals to the body because of the primacy of its rhythm (and, in the case of rock music, its deliberate, artificial loudness). Western music, on the other hand, appeals to the soul. This is something that you appear to be contemptuous of with your comments about "repression" (a favourite word of the feminists). I do not hold out much hope of convincing you to reject the sensualism which underlies your assumptions about the purpose of music.
(Source: here)