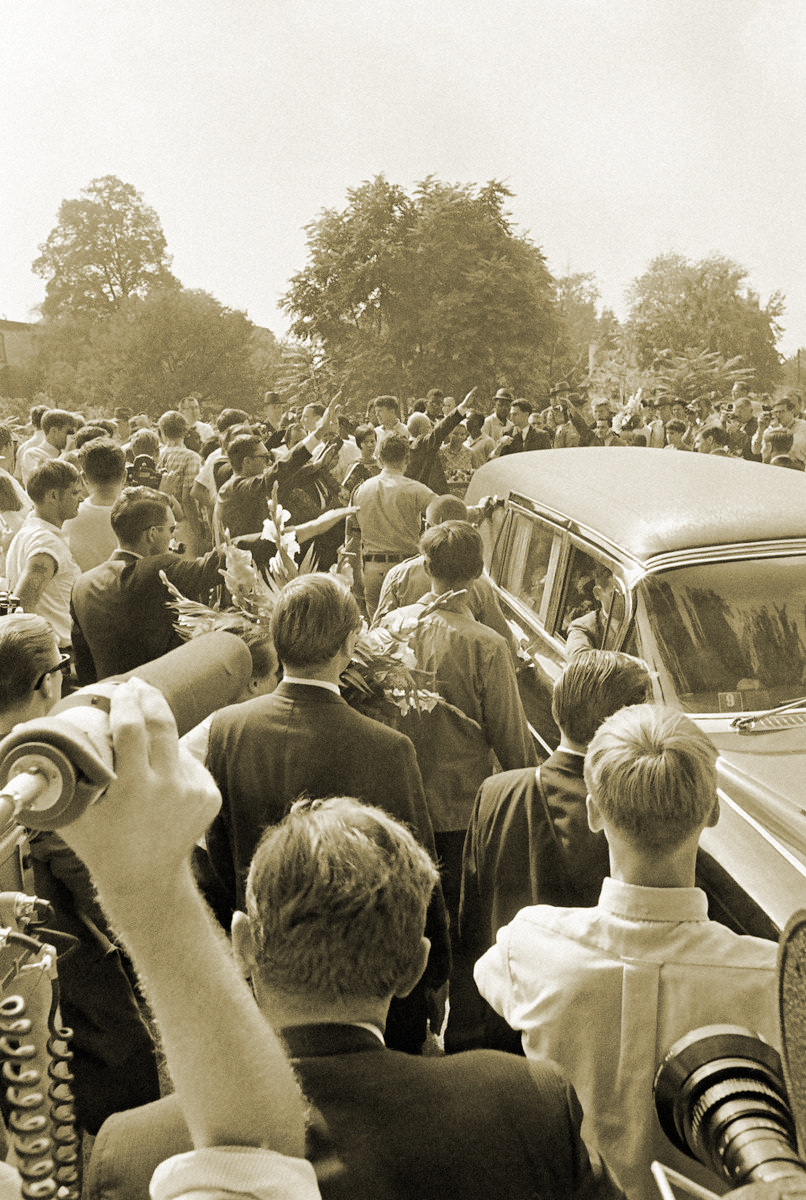 Fifty years ago, the noblest man born in America was bid farewell with Nazi salutes. Last year, the Roman salute was even condemned by the panel of racialist speakers who, within a few yards, watched Richard Spencer toast after Trump's triumph. This year the white nationalists have gone further after Charlottesville: they claim in unison that all swastikas must be banned because they give bad optics.
Did the nationalists betray themselves? Rather, the people in general are incredibly more brainwashed than the day they said goodbye to Rockwell. In addition, American nationalists are more cowardly than Ursula Haverbeck, the 88-year-old German woman who has just been sentenced to jail for daring to say anything other than the accepted history of the holocaust.
The day Rockwell was murdered I was a child. Then there were no documentaries on the 'holocaust' in the media. Within my life span I have witnessed the holocaust industry grow exponentially to authentically pious levels.
The feminized tactics of today's racists, to hide the swastikas, must be replaced by the manly tactic of telling the truth about what happened in World War II. But who in the forums of white nationalism constantly talks about the Hellstorm Holocaust committed on the Germans, even from 1945 to 1947? Or does a German old lady have more balls than today's Americans?