Europe
In Europe, liberalism has a long tradition dating back to 17th century. Scholars often split those traditions into English and French versions, with the former version of liberalism emphasizing the expansion of democratic values and constitutional reform and the latter rejecting authoritarian political and economic structures, as well as being involved with nation-building.
The continental French version was deeply divided between moderates and progressives, with the moderates tending to elitism and the progressives supporting the universalization of fundamental institutions, such as universal suffrage, universal education, and the expansion of property rights. Over time, the moderates displaced the progressives as the main guardians of continental European liberalism. A prominent example of these divisions is the German Free Democratic Party, which was historically divided between national liberal and social liberal factions.
Before World War I, liberal parties dominated the European political scene, but they were gradually displaced by socialists and social democrats in the early 20th century. The fortunes of liberal parties since World War II have been mixed, with some gaining strength while others suffered from continuous declines. The fall of the Soviet Union and the breakup of Yugoslavia at the end of the 20th century, however, allowed the formation of many liberal parties throughout Eastern Europe.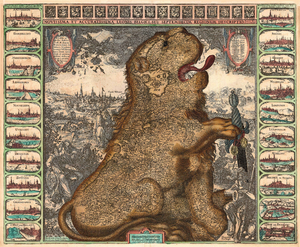 Both in Britain and elsewhere in Western Europe, liberal parties have often cooperated with socialist and social democratic parties, as evidenced by the Purple Coalition in the Netherlands during the late 1990s and into the 21st century. The Purple Coalition, one of the most consequential in Dutch history, brought together the progressive left-liberal, the market liberal, centre-right and the social democratic Labour Party: an unusual combination that ultimately legalized same-sex marriage, euthanasia, and prostitution while also instituting a non-enforcement policy on marijuana.