Silly boiled frogs…!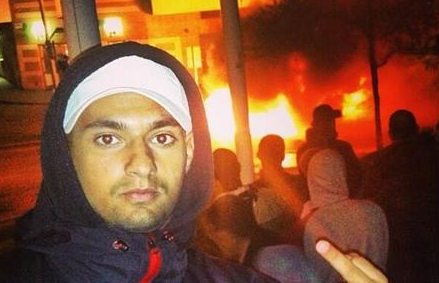 From Gates of Vienna:
A third night of rioting has engulfed the suburbs of Stockholm, spreading from Husby to Tensta, Kista, Rinkeby, Jakobsberg, and other culturally enriched neighborhoods. The Swedish and Norwegian media are covering the events—assiduously avoiding saying anything about the ethnicity or immigrant status of the perpetrators.
Commenter said…
Elect crazy people, take away border controls, feed the population with pc kook aid and voila! We don't seem to respond to wake up calls anymore.
Commenter said…
Let it burn. Don't send in Fire Rescue, Police or Paramedics. Let them burn down their homes and then be smart. Tell them they have no homes to put them in. They can live on the streets in the ashes they made or go back to the Hellholes they came from.
That is what sane people do. These idiots will cave in to the Muslim demands immediately.
Commenter said…
Burn down the whole city. When a country reaches the point that fathers would rather bow to political correctness while their own daughters are being sexually taunted, abused and even raped…. Swedes don't deserve Sweden anymore.
_______________
See also what John Martínez commented about it here at WDH.