Or:
A prelude for the "rivers of blood" predicted
by Enoch Powell more than 40 years ago
From Robert Spencer's Jihad Watch site: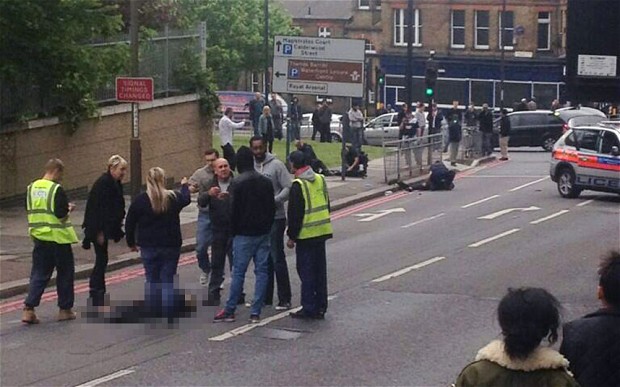 Words of the murderer:
"You people will never be safe. Remove your governments, they don't care about you. You think David Cameron is going to get caught in the street when we start busting our guns? You think politicians are going to die? No, it's going to be the average guy, like you and your children. So get rid of them."
Note: this post was modified on May 23.