A chapter from Ian Wilson's
Jesus: The Evidence
In turn the John gospel came under similar scrutiny. The long speeches in fluent Greek attributed to Jesus were considered by German theologians to be Hellenistic in character, compatible with the gospel's traditional provenance, the Hellenistic city of Ephesus in Asia Minor. Since even Church tradition acknowledged the John gospel to have been written later than the rest, it was thought to be most likely to date from close to the end of the second century. However, the one apparent crumb of comfort, that the Mark gospel, despite its geographical flaws, seemed to offer a less fanciful version of Jesus' life than the rest, was in turn swept away with the publication, in 1901, of Breslau professor Wilhelm Wrede's The Secret of the Messiahship.
Wrede argued powerfully that whoever wrote Mark tried to present Jesus as having deliberately made a secret of his Messiahship during his lifetime, and that most of his disciples failed to recognize him as the Messiah until after his death. While not necessarily giving this idea their full endorsement, most modern scholars acknowledge Wrede's insight in establishing one fundamental truth—that even the purportedly 'primitive' Mark gospel was more concerned with theology, with putting over a predetermined theological viewpoint, than with providing a straight historical narrative.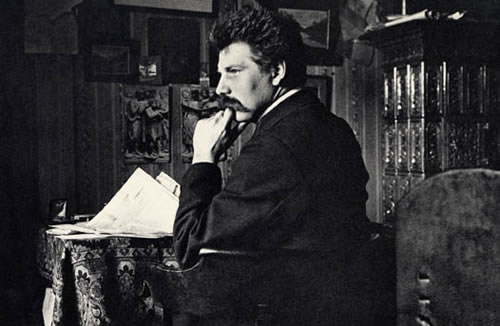 Five years after Wrede's publication, in a closely written treatise From Reimarus to Wrede, translated into English as The Quest for the Historical Jesus, Albert Schweitzer (pic), later to become the world-famous Lambarene missionary, summarized the work of his fellow German theological predecessors in these terms:
There is nothing more negative than the result of the critical study of the life of Jesus. The Jesus of Nazareth who came forward publicly as the Messiah, who preached the ethic of the Kingdom of God, who founded the Kingdom of Heaven upon earth, and died to give his work its final consecration, never had any existence… This image has not been destroyed from without, it has fallen to pieces, cleft and disintegrated by the concrete historical problems which came to the surface one after another…
(To be continued…)