Salutations Mr Tort,
It has been a long time since I have sent you my first e-mail. I would like first and foremost to congratulate you and your efforts in translating Savitri Devi's works for the White cause.
Recently I have discovered some interesting historical facts regarding Vlad Tepes that might serve as a source of inspiration for followers of the 14 words. It appears he was deeply in love with his mistress, a beautiful blonde blue-eyed Transylvanian Saxon girl by the name of Katharina Siegel (images included). If you would like to add this as an article for The West's Darkest Hour I would be honoured: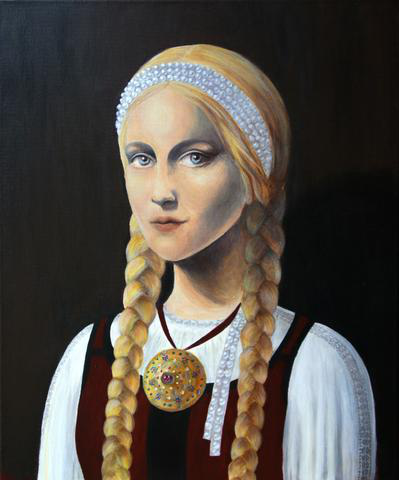 During the winter of 1455, the Wallachian prince Vlad Tepes, who was twenty-four at that time, was in the county of Brasov (Transylvania). There he laid his eyes on a beautiful Aryan girl, seventeen years of age, struggling to push a sledge. Captivated by her beauty, Vlad dismounted his horse and went to help her. That would be the beginning of their love affair. Her name was Katharina Siegel, a Transylvanian Saxon girl, daughter of a weaver from Brasov. Vlad was officially married to Anastasia Holszanka, yet so so deep was his newfound love for the Germanic girl that he even tried to get a divorce certificate from the Pope himself.
One night the Wallachian prince and Katharina were to meet in secret. The girl arrived late so Vlad scolded and screamed at her thus prompting the panicked girl to flee. The prince went after her to kiss her and calm her down. A nearby wandering priest, unable to distinguish the two, assumed that the girl was being assaulted and intervened. Outraged, Vlad drew his sword and wounded the clergyman. It appears that the love for the Nordic woman was stronger than the love for the Cross.
During his reign, Tepes made himself an enemy of the Merchants of Brasov. In retaliation the merchants captured Katharina, cut her long blonde hair and publicly beat her in the city square. Upon hearing what happened to her, Vlad was overwhelmed with anger and even vowed to burn the city of Brasov. Eventually the prince managed to free the Saxon girl.
According to some legends they even had five children. It appears that even the notorious medieval Romanian ruler who impaled countless enemies and who would later serve as an inspiration for Bran Stoker's Dracula was humbled by the superior beauty of the Nordic Aryan woman.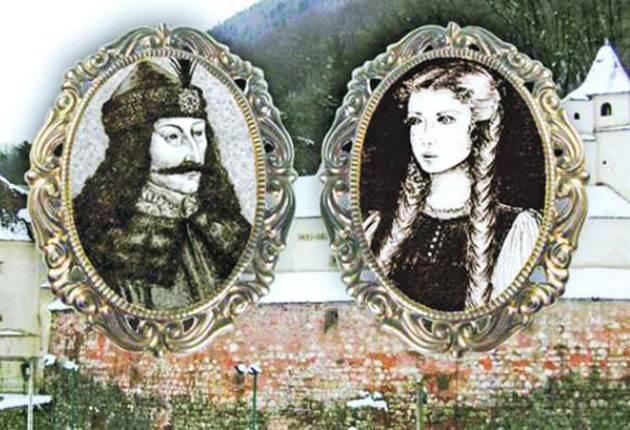 This story can serve as an inspiration for the followers of the 14 words. Unlike the Neo-Christian soy-boy milksops who seem ok to let their women get gang-raped by Africans and Middle-Easterners, Vlad was willing to burn a city to vindicate Katharina's humiliation. Therefore we must take Dracula's example and fight to protect our women, not just from non-whites but also from the toxic and demonic ideology of Feminism.
Thank you again Mr Tort for your time and may you have luck in all your endeavours.
Wotan mit uns!