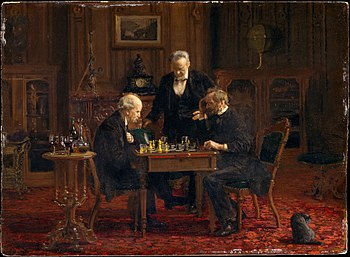 I would like to add something to what we have said in the last two books of Daybreak Press: On Beth's Cute Tits and The Human Side of Chess.
In a game played today at the FIDE World Cup 2021, the camera captured the agonies that the chess player suffers when he commits a blunder, one of the themes of The Human Side (see the exact moment: here).
When we move the camera away we can see, in that same gaming room, that the women are playing separately: a parallel tournament to that of the men. The reason for this is that the difference in rating turns this intellectual sport into something similar to physical sports: males beat females. Unlike the media lies like the popular Netflix series The Queen's Gambit in which the cute Beth beats the world champion, in the real world they have to separate the gals from the guys.
I know there are not many chess fans among racially conscious whites. Still, when The Human Side is available from Lulu, Inc. in both Spanish and English I will post a link here.