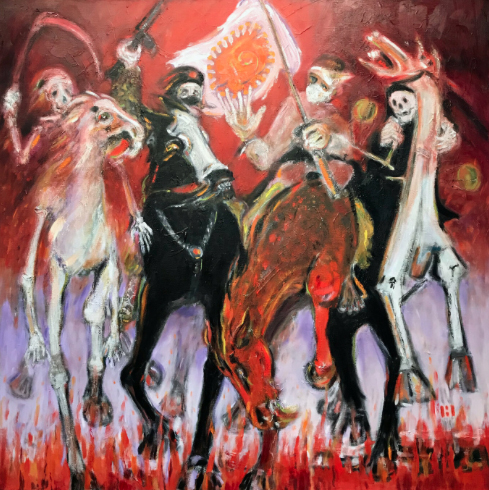 Left, The four horsemen of the apocalypse in the time of covid-19 by Joseph Hutchinson.
Chris Martenson has confirmed tonight what was said in his previous video: apparently, there will be no herd immunity or vaccine for the Chinese coronavirus.
Everything seems to indicate that it will truly be an apocalypse rider, as the devastation it will create in the service sector in the US (70 percent of the American economy) will surely contribute to the financial collapse we have been predicting.