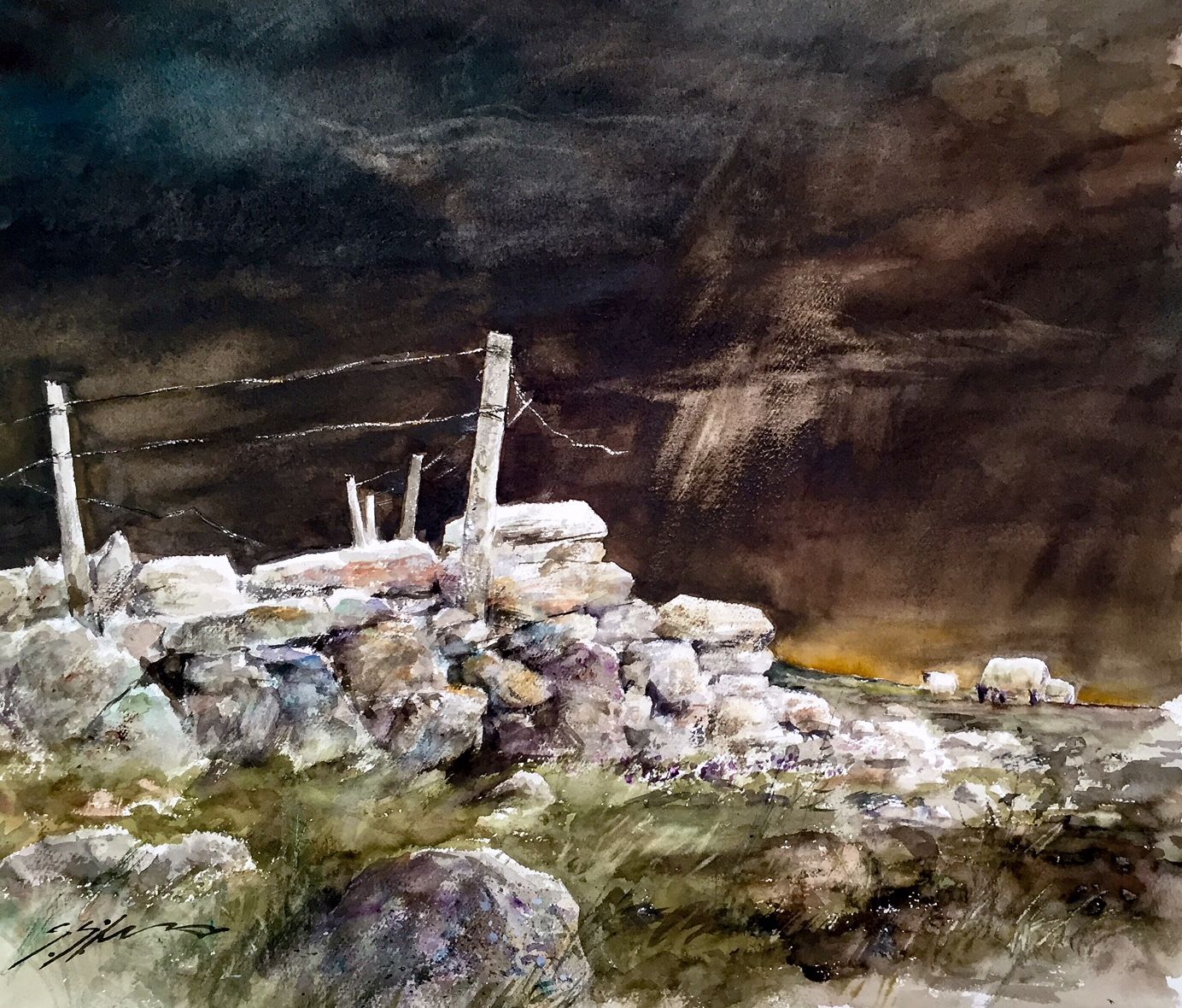 The Calm Before the Tempest
by Harumichi Shibasaki.
Racially conscious whites have not understood the meaning of 2020. Virtually everyone focuses on the coronavirus without understanding that the true victim is going to be the hegemony that the US has exercised in the world since 1945.
It's fun to see sites like Daily Stormer and Ramzpaul's videos preaching 'It's just the flu', and people like Hunter Wallace contradicting them in various articles. None of these Americans understand that their country has reached the end of the hegemonic path since the Bretton Woods Conference.
The privileged status of the American currency is about to end. Even if the coronavirus turns out to be much less deadly than the 1918 influenza, the currency bubble of the country that has waged anti-racist wars since the 1860s and 1940s has already burst. A guest writer on Occidental Dissent mistakenly believes that it is possible to return to the state before the economic paralysis decreed by his government. Actually, that is no longer possible. Even if the coronavirus were to disappear tomorrow, the damage has already been done with those trillions of dollars that the Federal Reserve is now creating out of thin air: more trillions than QE1, QE2 and QE3 combined.
Again, if racialists focused on the economy instead of the virus, they will realise that these times will mark the end of the Diktat that America has imposed on Europe in the last seventy-five years. Not only its military bases in Europe, but in the entire world, will have to return to the American continent after the hyperinflation of the dollar. We are in a period of calm before the storm, as even within the American territory a storm is coming.
Once the dollar hyperinflates, neither the federal government nor the states will be able to pay the police or the national guard to contain the riots. And if the federal government confiscates the gold from other countries in order to control the chimp-out chaos—countries that stupidly have their gold reserves in New York banking—the US would discredit itself throughout the West, making it easier that similar parties to Golden Dawn come to power.
Whatever happens, whether or not the US government confiscates the foreign gold after their dollar crashes, it is a win-win situation for those of us who want to see the System die. And if racially conscious whites are unable to see what is coming their way it is because, like everything that the quacks called economists at MSM are saying these days, they also don't understand how the economy works.
See, for example, this recent videotaped dialogue between people who do know how the economy works, 'Economic Shockwaves: How the Coronavirus is Impacting our Future'.