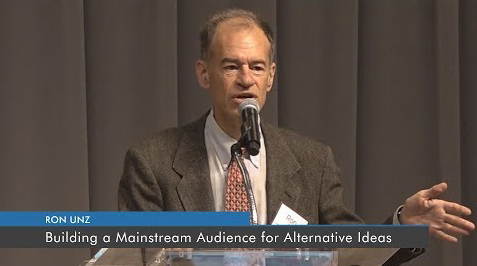 In a post that five months ago I called 'Ron Unz and JFK: Leaving the courtroom' I criticised Unz for believing conspiracy theories. Now this Jew goes back to his old ways in an article whose discussion thread already has more than a thousand comments.
I will not repeat what I wrote five months ago, including what I commented in the discussion thread. Suffice it to say that it seems pathetic to me that racially conscious whites continue to believe conspiracy theories like those of JFK and 9/11, discussed in the recent Unz article.
Everything has to do with what I have said several times: most humans are unable to distinguish between the structure of their inner selves and the empirical world. The fact that conspiracy theories are so endemic in the movement only demonstrates that the process of psychogenesis in the human today still carries many 'paleological' atavisms.
If the commenters of the Jew's webzine were preparing for the Chinese virus pandemic instead of this nonsense, they would do themselves a great favour…