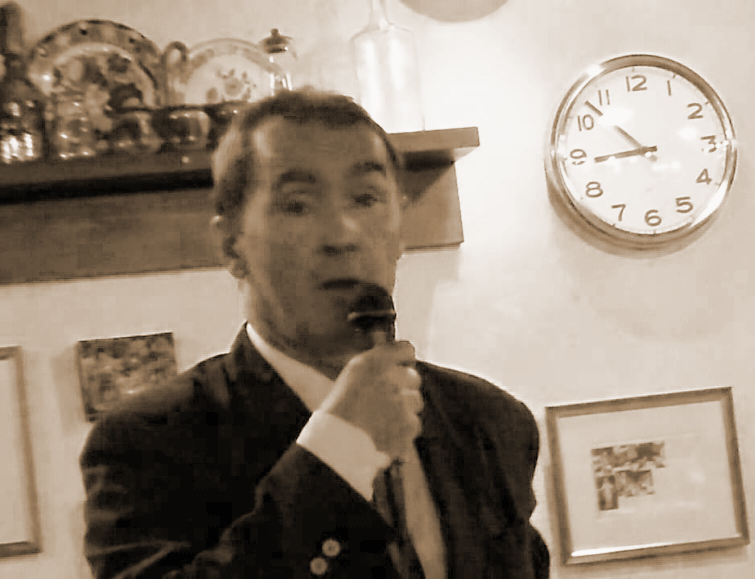 Tomislav Sunić
(a.k.a Tom Sunic)
Remember the conference in Hungary where Richard Spencer was arrested for thoughtcrime? In 'Defying the Budapest Ban: The Rebel vs the Dissident', on October 2014 Tom Sunic said:
Despite the ban by the Hungarian government, the NPI conference did take place in Budapest on October 5, albeit in a truncated version but with an air of rebellion and emotional intensity. A day earlier, despite the arrest of the NPI Chairman Mr. Richard Spencer, despite constant police surveillance of all NPI guests, and despite the fact that there were only two official speakers, the conference turned out to be a surprising success. The distinct possibility of a police crackdown on the venue did not prevent more than 70 people from attending the dinner and listen to the speeches delivered by Jared Taylor and myself. Two journalists, one from the BBC, the other from the German daily Die Welt, covered the event and interviewed the speakers.
Last Tuesday I quoted a Serbian. Now I would like to say something about the Croatian Sunic. Starting from this moment of his Budapest speech, Sunic blamed both the Catholic Church (he could have simply said 'Christianity') and capitalism for the phenomenon of mass non-white immigration into the West.
He said that cardinals and the pope himself are fond that such immigrants come because 'they are all our brothers in the face Jesus Christ'. Sunic added that capitalism to a large extent is a secularised version of Christianity and mentioned that according to Adam Smith 'merchants know no borders'. Capitalists are interested 'in cheap labour' at the expense of all ethnic loyalty.
Now you could imagine what a society based on both would become: Christianity and capitalism, the double helix of the United States. After all, the business of Christian America is business, right?