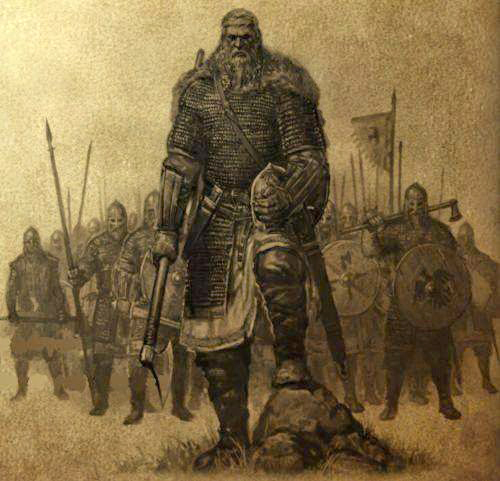 The conventional, chivalrous warriors tried to dominate the torrent of reactions and sensations that caused the combat so that, keeping their will above them, retained their cold blood and consciousness intact.
The Berserkers, on the other hand, seemed to do the opposite: they let themselves be carried away by the physical reactions to the fight, so that they took possession of them and ended up into beasts that 'saw everything red'.
Out of them came a totally independent will of consciousness. Only the best were tough enough to really let themselves be carried away by the torrent of ferocity to release their impulses savagely, to lose control, to break all ties in order to allow the beast to ride free, to savour the deep and primitive pleasure of the butchery, bloodletting, slaughter, domination, possession and destruction; submerging all their being in absolute chaos and surviving to be able to tell about it—although it is very probable that afterwards they did not even clearly remember what happened.
Is all this a wild barbarism? Yes, but it is part of human nature, whether you like it or not. Turning our backs on those issues only serves to catch us off guard later. To ignore that we have an animal side is like mutilating the spirit and sabotaging the body. Conversely, to accept this and to master it is to reconcile ourselves with ourselves.
(Passages from one of Evropa Soberana's essays in The Fair Race's Darkest Hour.)