'I plan to spend the next few months here exploring a dizzying array of Western philosophers and theologians – St. Augustine…' —Hunter Wallace
'Dizzying' is an euphemism. Does Wallace know that St Augustine was a monster? Just see the latest two instalments of Deschner's book and judge by yourself; and I still have to add four more instalments from Deschner's chapter on Augustine.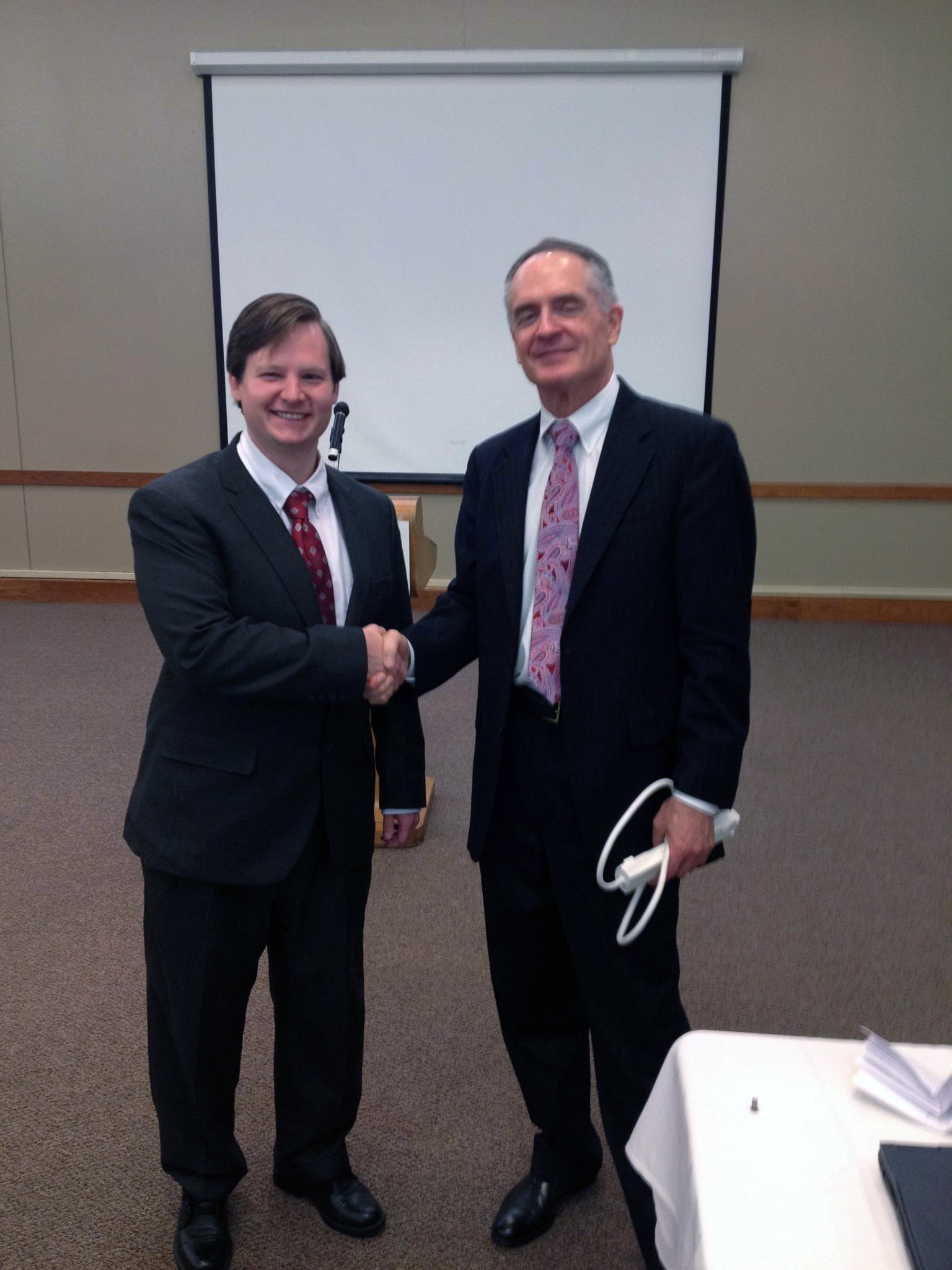 Wallace with Jared Taylor.
I was tempted to leave a link to my abridged translation of Deschner's book in the comments section of Wallace's recent article linking to videos about a naïve history of Christianity. But many Occidental Dissent commenters are as pious as the commenters of The Occidental Observer, who simply ignored me.
I wonder if these guys have even heard that an incredibly sourced[1] criminal history of their religion has been written? They remind me of the commies of Latin America, who have not heard about the criminal history of the Soviet Union from 1918 to 1956.
No true believer in leftism that I know in this part of the American continent has read Solzhenitsyn's The Gulag Archipelago. Similarly, no American southern nationalist that I know has read Deschner's Kriminalgeschichte des Christentums.
My previous post was about an English gentleman that I like very much. Unlike most white nationalists he is a fan of a bilingual collection of classical books that I also love. But in spite of his classic erudition he, like Wallace, ignores the real history of his religion for the simple reason that the Church was particularly successful in burning every single anti-Christian book of antiquity.
It is not until now, with the efforts of the late Deschner, that the whole history of Christianity has finally come to light. It is true that it has not been translated into English. But has anyone among the southern nationalists read at least my translation of 'Rome vs. Judea; Judea vs. Rome'?
Without the knowledge of how the Jews infected the Aryan psyche since the times of the Roman Empire, it will be impossible to save the fair race from the current exterminationist program. It's impossible for the simple reason that the virus for the mind has been implanted in the mentality of whites since the times of Constantine. Absence of knowledge of what happened since then translates into remaining at the mercy of the Semitic malware.

___________
[1] I am omitting the footnotes. In Deschner's ten-volume work there are thousands of them.