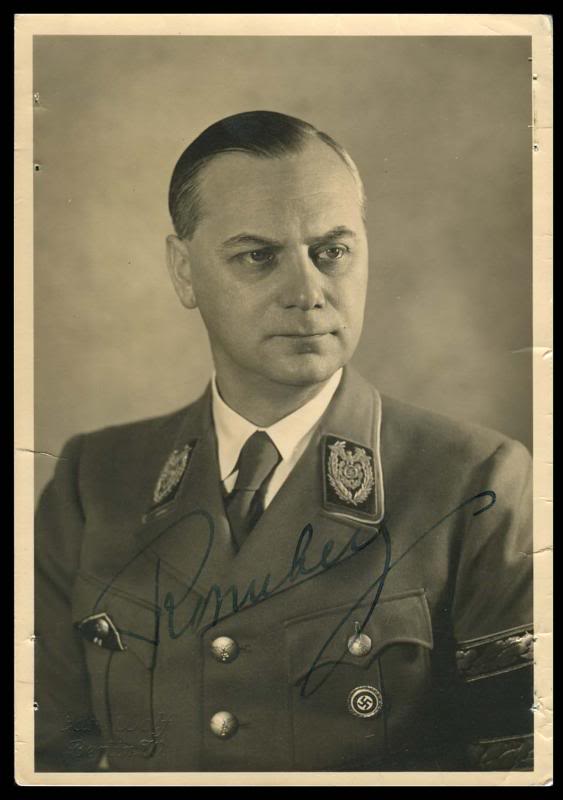 Too young was this community to face this millenary Monster. As a young Hero he failed in his first attempt to defeat it. Too old and cunning such monstrosity. He gobbled up the boy, and the young Aryan community, in a few years.
Alfred Rosenberg argued for a new "religion of the blood" based on the innate promptings of the Nordic soul to defend its noble character against racial and cultural degeneration. He rejected Christianity for its universality, for its doctrine of original sin (at least for Germans whom he declared on one occasion were born noble), and for its teachings on the immortality of the soul. Absorbing Christianity enfeebled a people. Rosenberg stated: "The general ideas of the Roman and of the Protestant churches are negative Christianity and do not, therefore, accord with our [German] soul."
In January 1934 Hitler appointed Rosenberg as the cultural and educational leader of the Reich. The Sanctum Officium in Rome recommended that Rosenberg's Myth of the Twentieth Century be put on the Index Librorum Prohibitorum for scorning and rejecting "all dogmas of the Catholic Church, indeed the very fundamentals of the Christian religion."
During the Second World War Rosenberg outlined the future envisioned by the Hitler government for religion in Germany, with a thirty-point program for the future of the German churches. Among its articles:
• The National Reich Church of Germany would claim exclusive control over all churches

• publication of the Bible would cease

• crucifixes, Bibles and saints were to be removed from altars

• Mein Kampf would be placed on altars as "to the German nation and therefore to God the most sacred book"

• the Christian Cross would be removed from all churches and replaced with the swastika.
Many consider Rosenberg the main author of key National Socialist ideological creeds. But after the war the Allies, under the lead of American and English Christians, executed him.