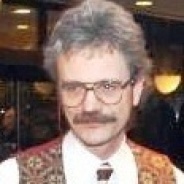 Murka is done, it is finished. It is a thermodynamic, spiritual, and cultural wasteland. Except for its obedient pooch, Israel, it does not have a friend in the world. It spirals towards its Puritanical, Evangelical-New Zionist, preordained destiny. It has been hot-wired for ontological decadence since 1776. No amount of too-little-too-late, feel-good leg humping, pretending to be European, can alter this trajectory. Murka has pursued its loud, obnoxious, boisterous, murderous, ugly, and imperialistic exceptionalism without regard for any nation or culture except its own. And now "The House on the Hill" gets to eat the bitter consequences of its chosen Manifest Destiny; it gets to sleep in the poisonous bed that it has made.
Empty of spirit and culture, undergone a lobotomy of racial memory by the scalpel of popular culture, the Jewnited States of Murka is a done deal. "Amerika" has not been a "nation" since at least 1865. There is no "America." There is only the ethno-racial Melting Pot of its chosen destiny. Puritanical Anti-Europe/New Zion has become exactly what it set out to become: New Zion […].
A lie can also be represented by omission. A prime example is the murder by starvation of 750,000 German POWs by the victorious Allied general, Dwight D. Eisenhower. Nowhere is it evident that "da Jooz" held his toes to the fire. Always remember: the vanquished do not write history.