It is important to notice that the great increase in homosexuality that we see nowadays, and also the increase in prestige for that form of behavior, is due in no small measure to the existence of scientific means of birth control. This development was a watershed event in evolutionary terms, decoupling sex from the natural, reproductive function it had served ever since life began on earth and making it into something that is now widely viewed as only a lifestyle statement. By their nature, scientific birth control technologies create a large pool of people of both sexes who don't have children and who won't have them, either by choice or simply because they are not able to conform to cultural norms. Such people have no stake in the future, and live only for themselves. The existence of this element acts like a corrosive acid on the structure of a society, eating away cultural bonds and decomposing it into individual atoms.
Once the pleasures of sex have been in this way decoupled from reproduction, the inevitable result is equality—between the sexes, because now women can have sex with the same abandon that was previously only the birthright of men, and between heterosexual and homosexual, because heterosexual sex need not necessarily lead to reproductive consequences either. It all becomes just undifferentiated pleasure, a lifestyle choice. This has the effect of raising the prestige of homosexuality, which had heretofore been held in contempt since ancient times, to put it on a par with heterosexuality.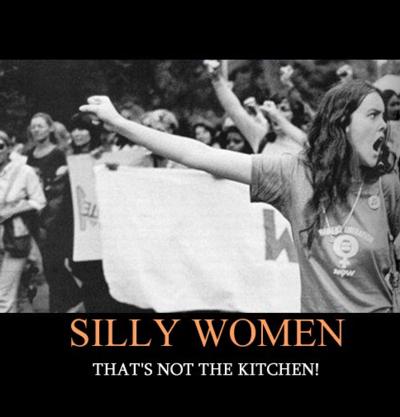 Before the advent of such technologies, women had very little say in whether they were going to have children or not. The biological attractions of the reproductive act are such that virtually all fertile women ended up having them. But now, in what must certainly be a supremely dysgenic move, the genetic fate of the White race has been placed into the hands of the empty-headed, weak-willed, easily-brainwashed sex. As a result, the most intelligent White women often defer having children until it is too late. Even the White women who do have White children often end up choosing to have the children of the more feminine, brainwashed, politically-correct males available to them, because such males fit in better with our politically-correct culture and are therefore more likely to have stable social networks and employment. Some of them—too many of them, no doubt—have even aborted White children and chosen to have trendy niglets instead.
All in all, it's hard to overstate what a disaster scientific birth control techniques have been to the White race.



Posted by Der weiße Engel
on December 2010, discussed again at TOO today