Dear lefties:
Keep working for your multicult global plan. But this is our plan for YOU.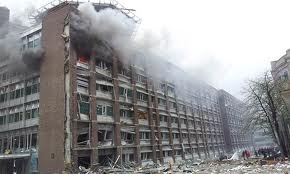 A couple of recent comments I just read at The Occidental Observer:


Wattylesrevolt said…
One way to think about what has happened is this: the revolt against race-replacement has begun… earlier than we expected.
And I'll tell you something. On the one hand, I don't support the shooting. But I also know that a future generation of vicious race-replacement enthusiasts, many of them Paki youth, have been put out of commission.
Beowulf said…
Anders Behring Breivik might not be fully awakened—it's a process for most of us—, but his instincts were dead on. He struck a carefully aimed blow at his enemy, which cannot be done through talking or intellectualizing.
This is primal.
His actions—not rational—were meant to redeem the bloody sacrifices of his people to the multiculturalists. He thought about the problem, felt the impulse to act, and attempted—imperfectly—to construct a rationale and calculate the consequences as best he could.
None of us know what those will be exactly. Such is the nature of action, particularly violent action. But make no mistake: this is a war. It has come because most of the damage has already been done—it's too late to put the genie back in the bottle.
The kingdom of heaven suffereth violence, and the violent bear it away.
I say…
Unless Breivik is emulated by other Europeans, his actions will not have any effect on the West and their elites' multicult plan. Such actions could even turn to be counterproductive… unless many of us start reading The Brigade.
* * *
P.S. Jaego Scorzne nailed it elsewhere.
Scorzne said…
Yes, History will judge. If Europe rises up, Breivik will be seen as a Hero, a latter day Charles Martel. This is Breivik's hope and vision. If Islam conquers, he will be just seen as a failed crusader–and forgotten since he failed and didn't kill any Muslims anyway. If Liberals win, he will go down in history as a Criminal. But this is actually the least likely scenario long term since Liberalism is a death cult [see here]. Who cares what they think?
My point is that history is interactive. It's not written in stone until the stones are toppled one upon another. Short term we play him down for sure, but use his trial for all it's worth. These people may not like us but the stakes are too big to let that get in the way–way too big.