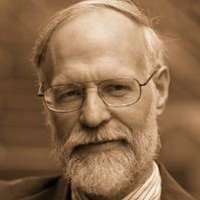 Before I go on quoting more excerpts from Richard Weikart's book (pictured left), I would like to say something that seems important to me.
Why, one might ask, if Weikart has such a clear mind and has read the most relevant German-language sources on Hitler's religion—unlike the normies, who know only Allied propaganda—, does he still repudiate Him?
The answer is devastatingly simple: because the Christian operating system that is the platform of his psyche compels him to love every anthropomorphic creature as himself, even if they are physically ugly blacks, subversive Jews or soulless Chinese who skin animals alive in fur factories.
Before Christianity, whites didn't love their neighbours.
They weren't mad or psychotic.
Christianity is the single perpetrator, the great psychosis and great betrayal of the divine force of the universe that produced creatures as beautiful as the nymphs on the sidebar.
Christianity is the number one enemy of the Aryan race, not the Jews.
Christianity has so corrupted the white man that even its alleged defenders on the American racial right don't reproduce images that show the divinity of their race: beauty that was displayed by the Greco-Romans and even the Germans of the last century (as we see in the video that appears almost to the top of the sidebar).
Both the anti-racist Weikart and the American racists look like spiritual children of Jeremy Bentham; that is, men completely uncircumcised at heart to see the true God I was talking about, in grey letters, in the previous post (a God that has nothing to do with a non-existent personal god, the god of the Abrahamic religions).
The only way to understand the deity, and this was clear to Savitri Devi in the book we recently translated (I will try to get a print-on-demand company to print it for you), is to be initiated into the artistic mysteries in which Hitler was initiated—nothing more opposed to the mummy of Bentham that seems to symbolise the Anglo-American world!