The apoplectic left is choking on their own saliva—including Fox News (they've always been phoney traditionalists)—because Putin has defecated on American superbia ('Nobody invades countries but me…'). Here's another quotable quote by Nick Fuentes: 'I for one am glad that Putin is standing up to Washington DC. Fuck the State Department, fuck the Pentagon, and fuck NATO!' (see again our previous link from Fuentes here).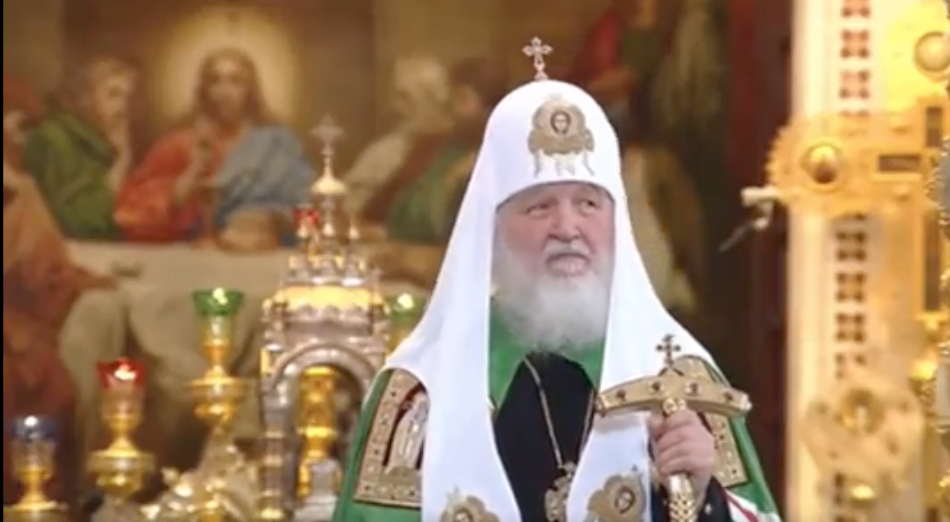 Someone with far more media audience than Fuentes in Eastern Europe, Russian Orthodox Patriarch Kirill, has endorsed Putin's vision on Ukraine. According to him, 'the West essentially organises genocide campaigns against countries that refuse to stage gay parades'. Unlike these good Christians, neither normies nor most white nationalists are getting the historical significance of the Ukraine war.
If Putin wins it'll be the biggest setback for the anti-white project we've suffered since the defeat of Nazi Germany. With the Russian-Chinese alliance (one flaunting the atomic missiles if the anti-white West wants to attack, and the other the economic muscle), the interregnum that started in 1945 will be over and the dream of Fukuyama, winning using 'soft totalitarianism', will evaporate like morning dew in the sun.
And soon the petrodollar will evaporate as well…